Heat rises, boats float, clouds hang listlessly in the sky, and icebergs aimlessly bob around the ocean. All of these things happen because of the same scientific property: density!



Density is a rather simple property. It depends on two things, mass and volume. Mass is basically how much something weighs, but something still has the same amount of mass weather it is on Earth, Jupiter, or out in space where its weight would change dramatically. Volume doesn't have anything to do with how loud something is, but rather with how much space it takes up. Mathematically, an object's density is equal to its mass divided by its volume.
The demonstration here using the pipette in a bottle of water is a great way to buoy your own understanding of density. The pipette is carefully balanced to barely float in the water. However, by squeezing the bottle, water is forced up into the pipette. This makes the pipette heavier, which raises its density. Releasing the bottle down the opposite. For another cool example of density, click here!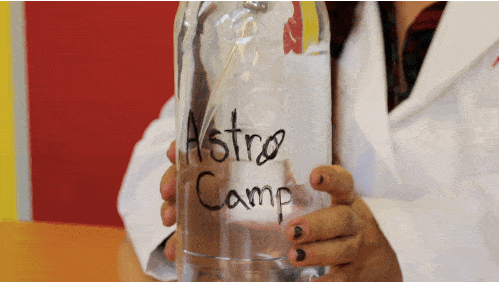 By simple comparing the density of different things, we can tell if they would float or sink in water or air or anything else that has a known density. This is incredibly useful and can lead to some fun facts. For example, Saturn is less dense than water. That is to say it would float in a bathtub, but it might leave some rings! Red giant stars, like the famous Betelgeuse, are actually less dense than air! They are incredibly heavy–Betelgeuse weighs in at about 18 suns worth of mass–but they take up so much space that they are essentially GIANT balloons!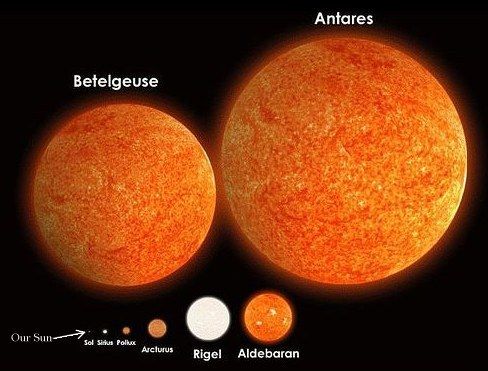 The sun would not float like a balloon now, in fact it is currently much more dense than water. However, given 5 billion years it will enter the red giant phase of its own life and grow in volume by about 800 million times! This will decrease its density so much that it goes from 40% higher than water to lower than air! As you can clearly see, density is not necessarily a constant property of something, it is actually something that can change.
One of the most commonly accepted consequences of density is that heat rises, but that isn't technically true. It would be more correct to say that heat rises on Earth. This is because as things warm up, their volume increases which lowers their density. However, if we leave the friendly confines of Earth, this is no longer true! In the microgravity environment aboard the International Space Station, there isn't really an "up" or "down", gravitationally speaking. That makes it hard to decide what "heat rises" even means! Fire gets equally confused. Check out this comparison between fire on Earth and aboard the ISS from NASA.