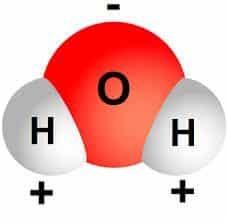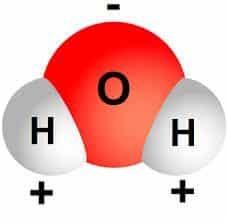 Humans are approximately 60% dihydrogen monoxide. If this is alarming, it might be helpful to know that this is just water. While water is certainly something quite familiar, it has a lot of properties that are very important and they all come from its famous chemical formula, H2O. Let's take a look and try to understand a few.
Water molecules−which you can see an illustration of on the right−are made up of one Oxygen atom and two Hydrogen atoms. When atoms are bonded together, they do so because of electric charges. In this case, each hydrogen atom has one electron that it shares with the oxygen atom. Electrons carry a negative charge, and are held closer to the oxygen atom. This gives the oxygen atom a negative charge while leaving the hydrogen atom slightly positive. As you have almost certainly hear, opposites attract. These opposite charges pull on one another which keeps the water molecule together amidst a microscopic sea of atoms.
Due to this and the shape of the water molecule, each has a negative part where the oxygen is and a positive part where the hydrogen is. Scientists call molecules like this polar, and it is this polarity that gives rise to many of water's unique and important properties!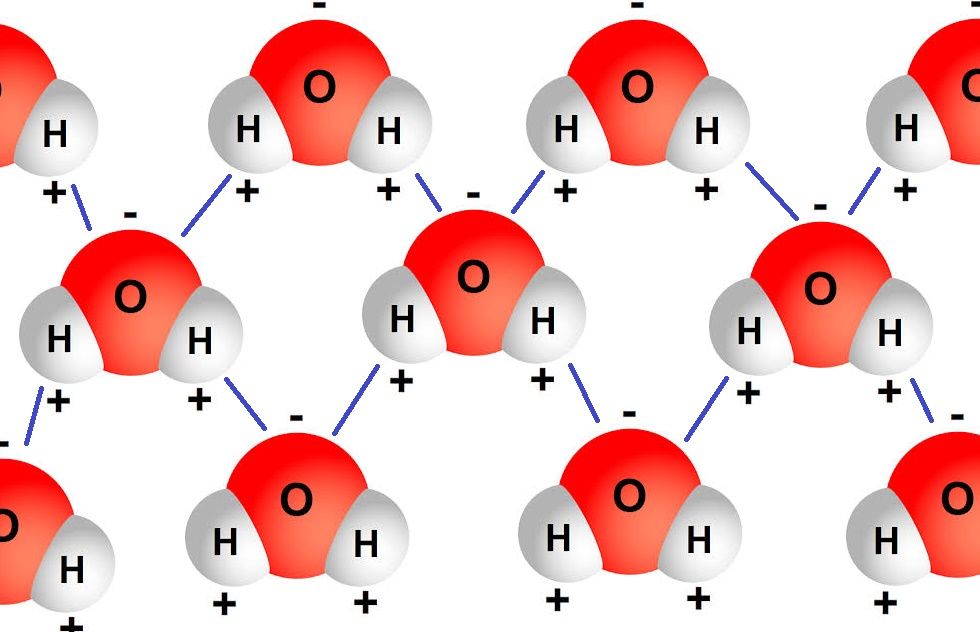 The polar water molecules orient to one another and are held together by the electric attraction of opposite charges, which you can see in the illustration above.. This is important for us: If this were not the case, water would not be a liquid at room temperature at all! The relatively light water molecules would fly off as a gas because the molecules would have no attraction between them. Without this very important property, there would be no life as we know it. This attraction of water molecules to one another is called cohesion. They can also stick to many other objects by the same process, a property known as adhesion.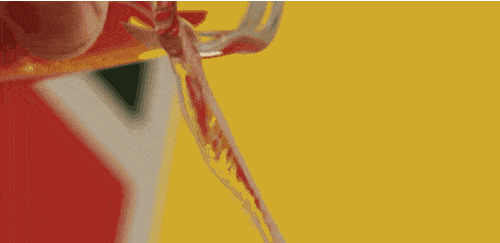 These two properties come together in the video above. The water molecules stick to the string, but also to one another. This allows the water to be poured at strange angles, and none of it would happen if it wasn't for that fascinating little molecule, dihydrogen monoxide.