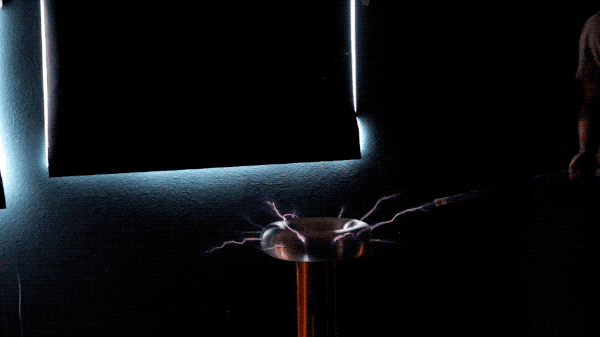 Electricity is one of the most useful discoveries of our relatively recent history. It lights the rooms we hang out in, give power to some vehicles and allows for communication across vast distances. In 1800, Italian physicist Alessandro Volta discovered that particular chemical reactions could produce electricity so he constructed the voltaic pile (an early electric battery) that produced a steady electric current.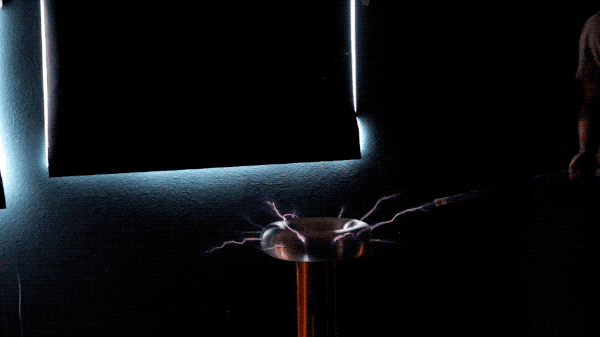 Since then, electricity has been adapted to try to fit the needs of people better. In 1891, inventor Nikola Tesla wanted to make a way to transmit electricity without the use of wires, so that more people could have access to a cities source. He created the Tesla coil, a resonant transformer circuit to try to do just that.
However, with this new technology came challenges. It turns out that spraying electricity into the air is a waste. Whether the power would be used or not, it'll eventually dissipate. It is also quite dangerous without the use of proper equipment. The large arcs of electricity that you see are about 650,000 volts! For comparison, the electricity that comes out of your wall is at about 120 volts, which is dangerous in it's own right.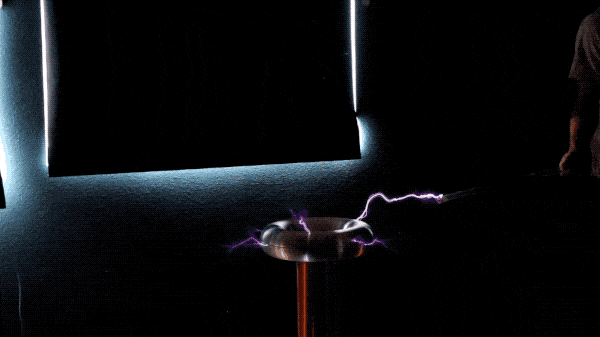 Today, Tesla coils are not used for free energy, or really anything useful. However, they are used far and wide in classrooms as scientific demonstrations! They are also, really fun to play with, as long as you do so safely. Faraday cages or grounding rods should always be used, and can even be used to control the flow of the electric discharge!
Written By: Mimi Garai