At the end of an adventurous and enriching day at AstroCamp, your child will come back to our camp dorms.
These spaces are used to clean up, share favorite experiences with bunkmates, and get some shuteye in preparation for the next action-packed day. Each detail of our dorms has been carefully thought out; we've spared no effort in making them as comfortable as possible.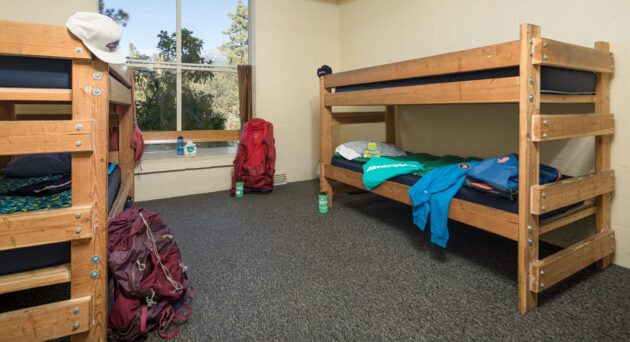 Inside Our Rooms
AstroCamp dorm rooms have four to six bunk beds with mattresses. Guests are required to bring bed linens from home (we recommend a sleeping bag and pillow).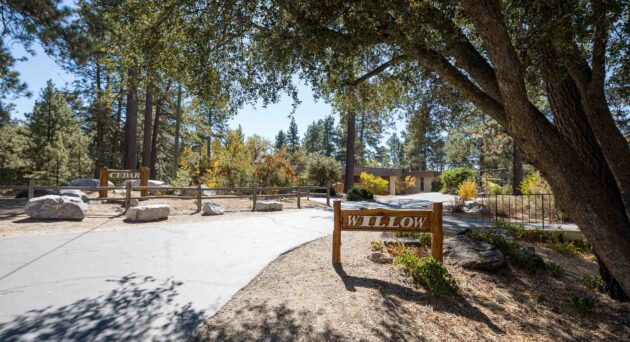 Bathroom Facilities
Every dorm has multiple sinks, toilets, and showers so that campers are able to take care of their hygienic needs. Additionally, each dorm contains individual 'chaperone bathrooms' with toilet, sink and shower, which are gender neutral and may be utilized for students on an as-needed basis.
Summer Program Housing
At AstroCamp Summer Program, we believe meeting new people is an essential part of the camp experience. We encourage you and your camper to think of camp as an opportunity to meet as many new friends as possible. We are very mindful in the group placements of our campers to make sure they have the best experience possible.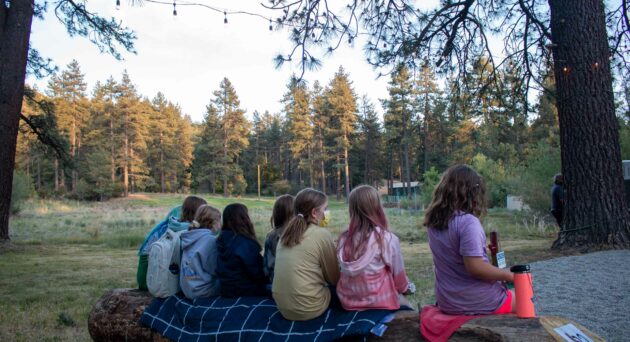 Cabin Placement & Supervision
Campers are placed into groups according to their age group. The campers in their camp group will be those that they share a room, eat meals, and participate in group activities with. Each group has 6-10 campers and are typically placed in 1-2 rooms for their group right next to each other. Ages Groupings: 8-9, 10-11, 12-13, 14-15, 16-17. Counselors will be living in rooms located in the same dorm and near their camper rooms. Campers will be oriented on the first day on where their counselor room is located for any concerns they might have during the night. Campers are never allowed in the the dorms unsupervised.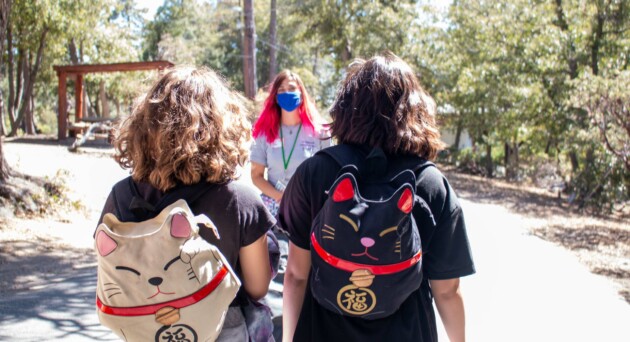 Bunkmate Requests
If you would like your child to bunk with a specific roommate, you can make this request when you sign up for camp. Roommate requests are NOT guaranteed. We will do our best to accommodate reasonable requests. Roommates are grouped by AGE, NOT GRADE in school. The age cutoff date is August 31st. Campers will NOT move up to the next age group. We only grant reciprocal requests. Please make arrangements with friends at least one month prior to camp.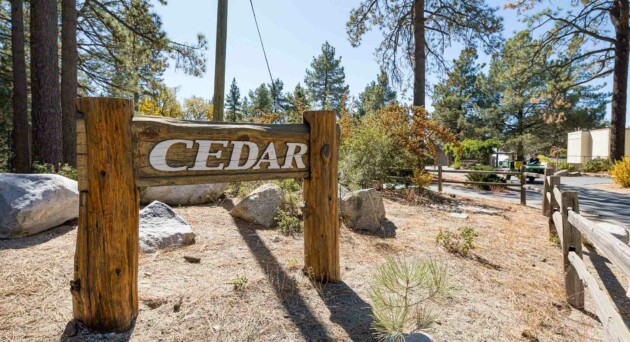 Inclusion Policy
At AstroCamp, we believe strongly in creating an inclusive and supportive environment. We want to allow campers and staff to be their authentic self free of judgment and harassment. Please review our Camper Inclusion Policy.
Camper Inclusion Policy