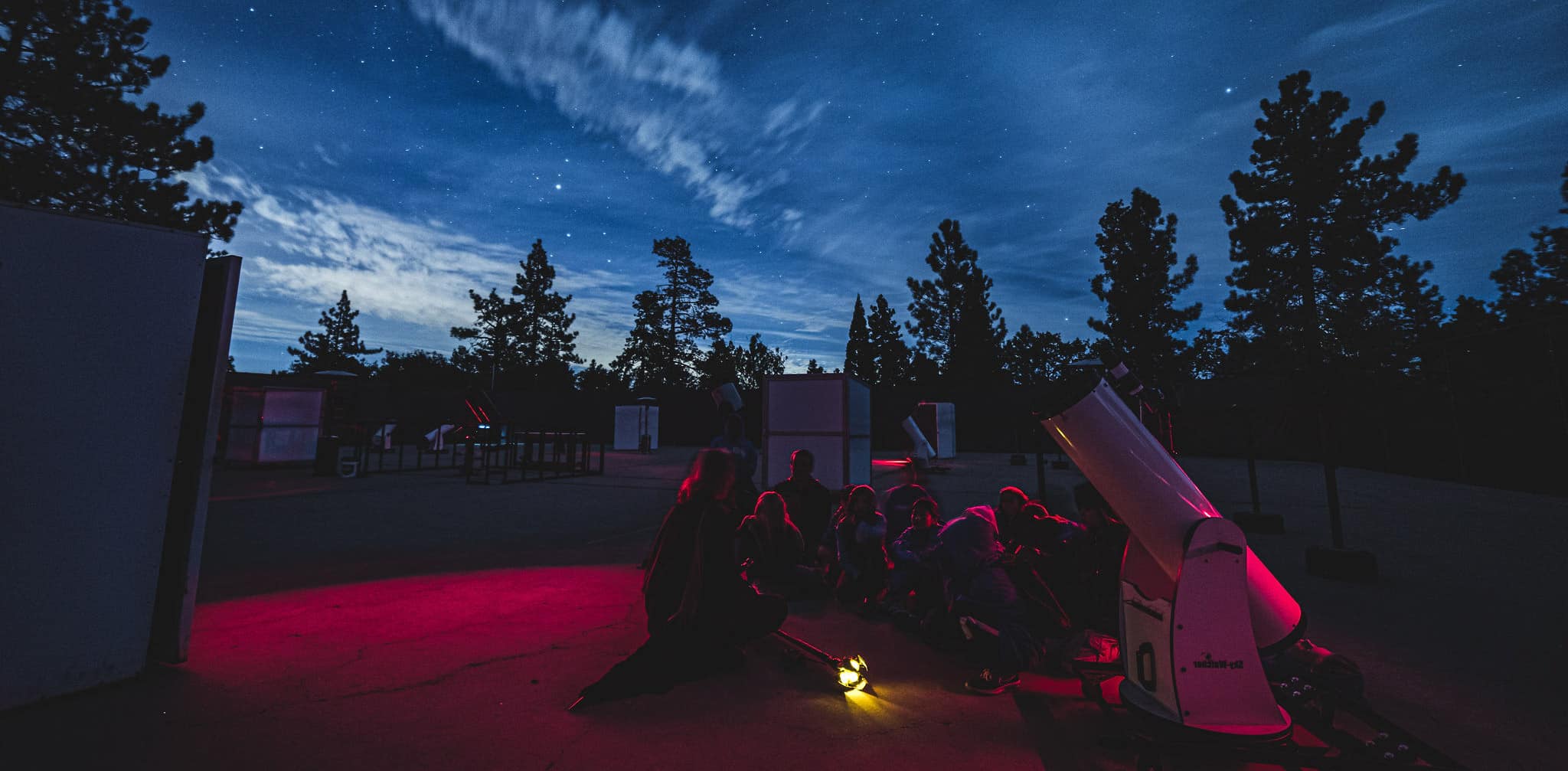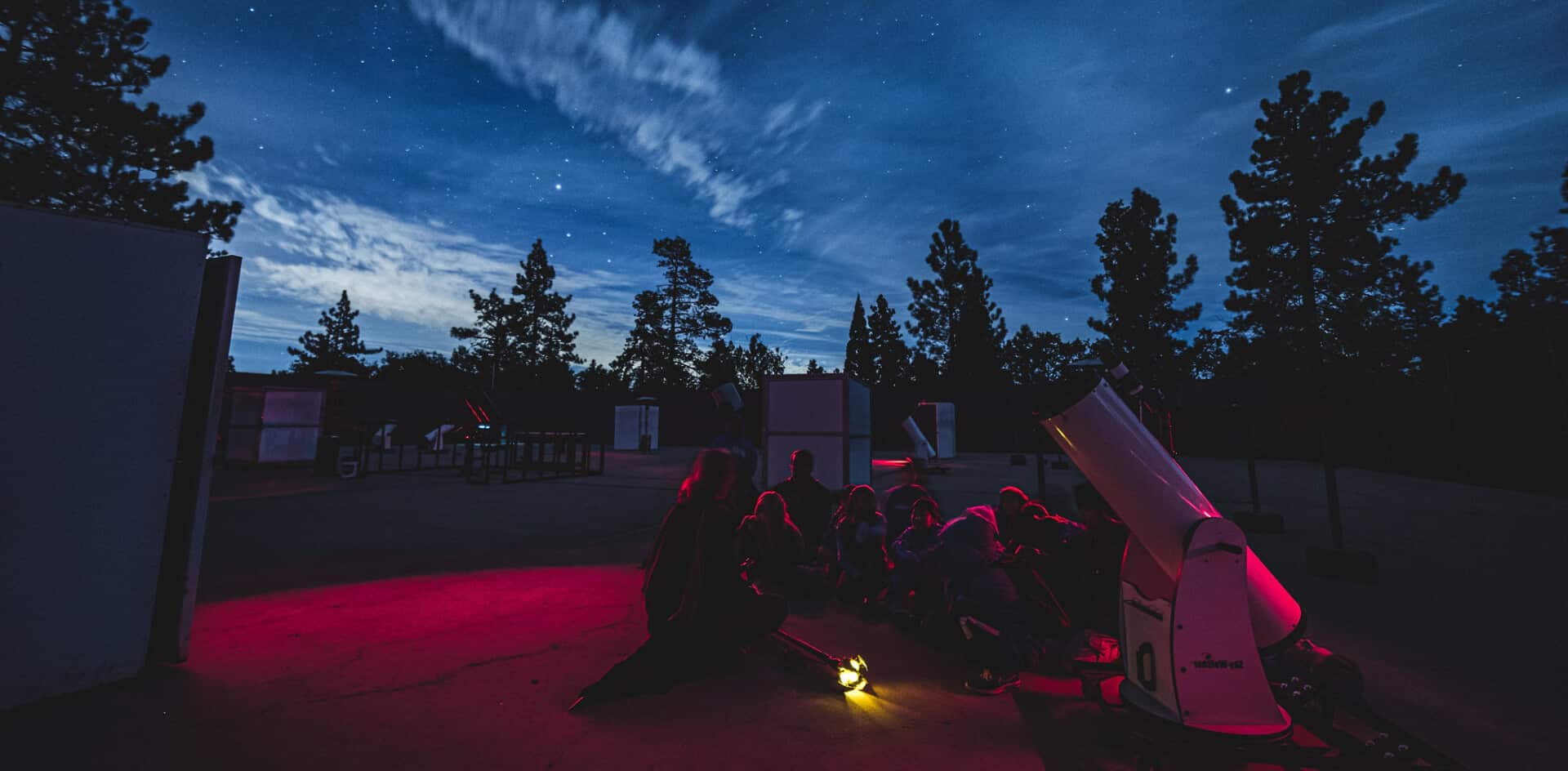 Evening Activities
In addition to the daytime activities offered for school groups, AstroCamp boasts fun and exciting activities for students in the evening.
⚙︎ designates an engineering class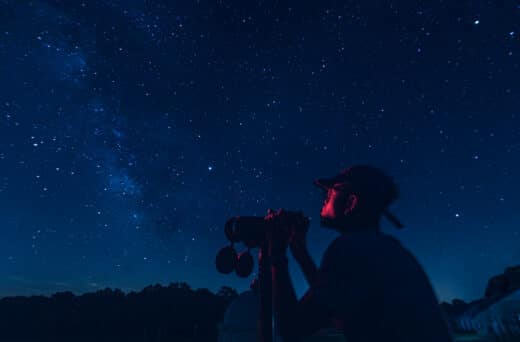 Space Night
Students view our incredible night skies at one of our two fully-equipped observatories.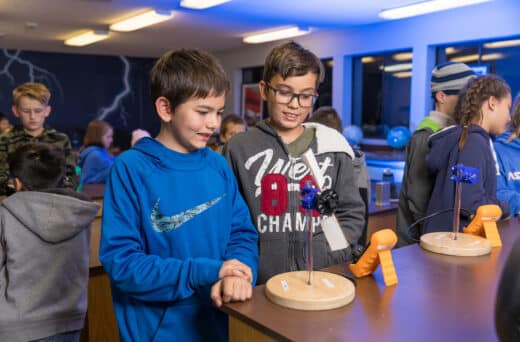 Whirling Windmills ⚙︎
Students work in small groups to design and build a wind turbine to generate enough power to light up our tower!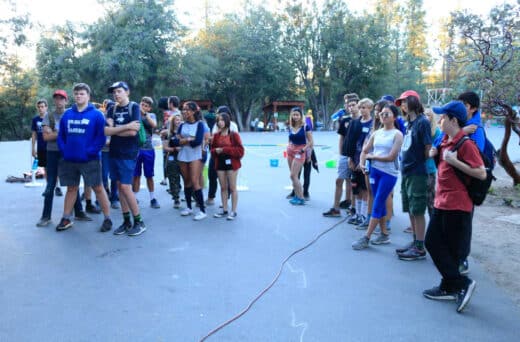 Astro Olympics
Groups compete in a series of engaging relay activities.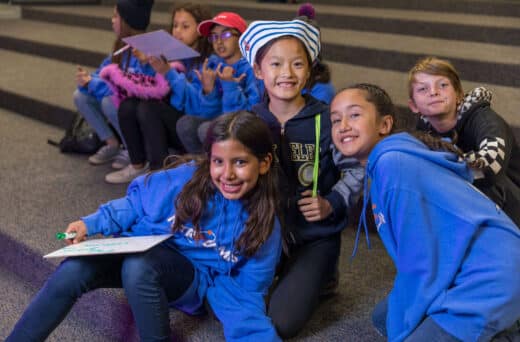 Interstellar Auction
Groups plan and bid for extra-solar planets and the materials needed to colonize them in an exciting auction game.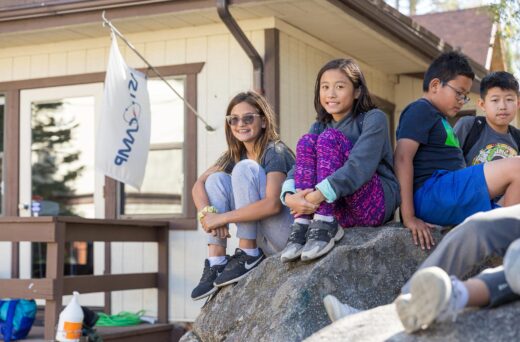 Messier Madness
Students work in groups to complete a scavenger hunt and present information about deep space objects.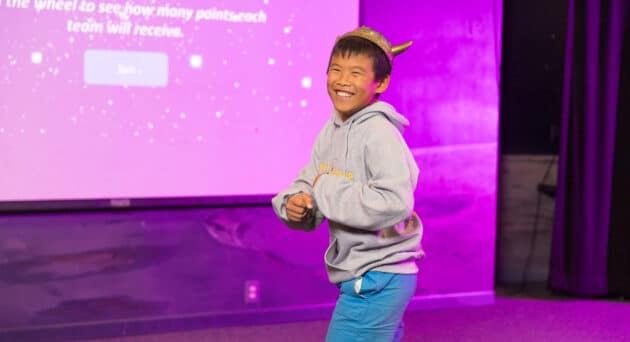 Space is Right
Students participate in AstroCamp's version of the popular game show The Price is Right!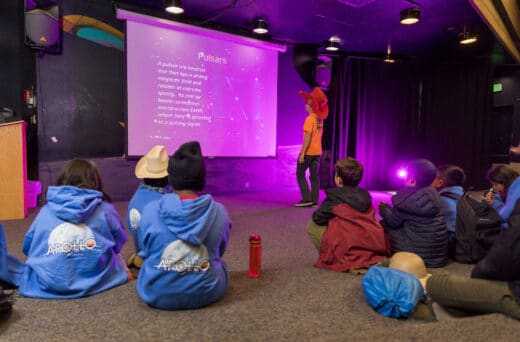 Astro Jeopardy
Students collaborate in small groups to test their gained knowledge in this AstroCamp version of everybody's favorite game show! For 5-day groups only.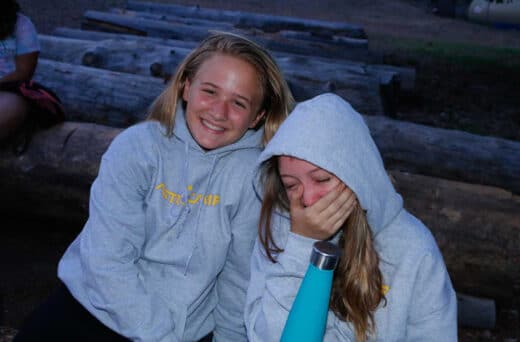 School Night
This activity is for schools that have their own program in mind, such as group skits or a talent show!

What is the typical weather like?
The weather at AstroCamp is extremely variable. Because of the elevation, temperatures here are typically cooler than in the rest of Southern California. It is generally clear and sunny during the day, but temperatures drop rapidly at night. It can snow or rain anytime between October and early June. Please check the Idyllwild weather conditions at noaa.gov before packing. If road conditions are severe, we will contact your lead teacher directly.
What do you do if it rains?
During rainy/snowy days, we try to continue with program as planned. We are able to run almost all of our programs in the rain or snow. If the rain/snow is too heavy (or includes lightning) and does not permit the scheduled program, we always have fun and exciting indoor alternatives.
Will I encounter wildlife?
AstroCamp is located in a forested area, so it is possible to encounter wildlife such as deer, snakes, and squirrels around camp. While these are all wild animals and we cannot control their presence, instructors and administrators thoroughly educate guests about local wildlife and how to appropriately behave around or respond to these animals.
How are AstroCamp instructors hired and trained?
We take pride in employing a well-trained staff of the highest quality. Our instructors come to AstroCamp from all over the United States and occasionally from overseas. We have approximately 28 instructors on staff at any given time. All instructors have a bachelor's degree in a STEM field (typically in physics or astronomy), a strong desire to teach, and a love for working with children. Instructor training consists of two weeks of intensive program and teaching training. Additionally, instructors receive Lifeguard training through the American Red Cross, which includes CPR/AED for the Professional Rescuer, First Aid, and Emergency Oxygen Administration.
Do you screen your staff and do background checks?
All staff must satisfactorily complete a criminal history record check before beginning work. This screening includes a self-disclosure form, a public records check, and annual check of the U.S. Department of Justice National Sex Offender Public Website. These criminal history records are reviewed by the Guided Discoveries Human Resources Director prior to the employee beginning work and must conform to Guided Discoveries' hiring thresholds.