Camp sessions are starting soon! No matter if it's your first time heading to camp or if you're a long-time pro, it's totally normal to be super excited and a little nervous about your first day of camp. You want it to be epic—we get it! Here are some of our tips on how to make the most out of camp. 
Get Outside
It's summertime and the sun is shining, so why not go outside and play in the fresh air? Camp is the perfect opportunity to explore the great outdoors with friends and discover fun summer camp activities. Plus, playing outside invites you to explore the natural world and promotes physical health.
AstroCamp is located in the San Jacinto Mountains just two hours east of Los Angeles, California. Our beautiful 80-acre campus is on the edge of a mountain meadow surrounded by pine, oak, and manzanita trees. The warm, sunny weather of Southern California and our beautiful facilities make it easy for our campers to explore science and nature.
Get to Know Your Cabin Mates
What we love about summer camp is the endless possibilities of new friendships. When you get to know your cabin mates, you have the opportunity to make new friends. And through shared stories told from bunk to bunk, campers learn about others who come from different places, families, and unique cultures. You can learn a lot about the world by sharing experiences with new campers.
The perfect way to end a day full of AstroCamp fun is by chatting with cabin mates about all the cool things you got to do and learn. Each cabin has six to 10 kids who eat meals and participate in group activities together. We encourage campers to think of camp as an opportunity to make as many new friends as possible.
Get Involved in Summer Camp Activities
Summer camp is a great opportunity to try lots of different activities that you couldn't normally do at home. Chances are, you don't have welding equipment lying around, or a stage in your house. From archery and rock climbing to talent shows and welding, take advantage of all the things camp has to offer that you might not have access to back home. And the more activities you try the more you get to learn about yourself and what you're capable of!
Campers will learn, grow, and have fun participating in AstroCamp's most popular hands-on science labs and outdoor adventure activities in our sessions. We let campers choose their adventure from our unique, staff-created electives, so they'll get excited about their epic summer camp experience in sunny California.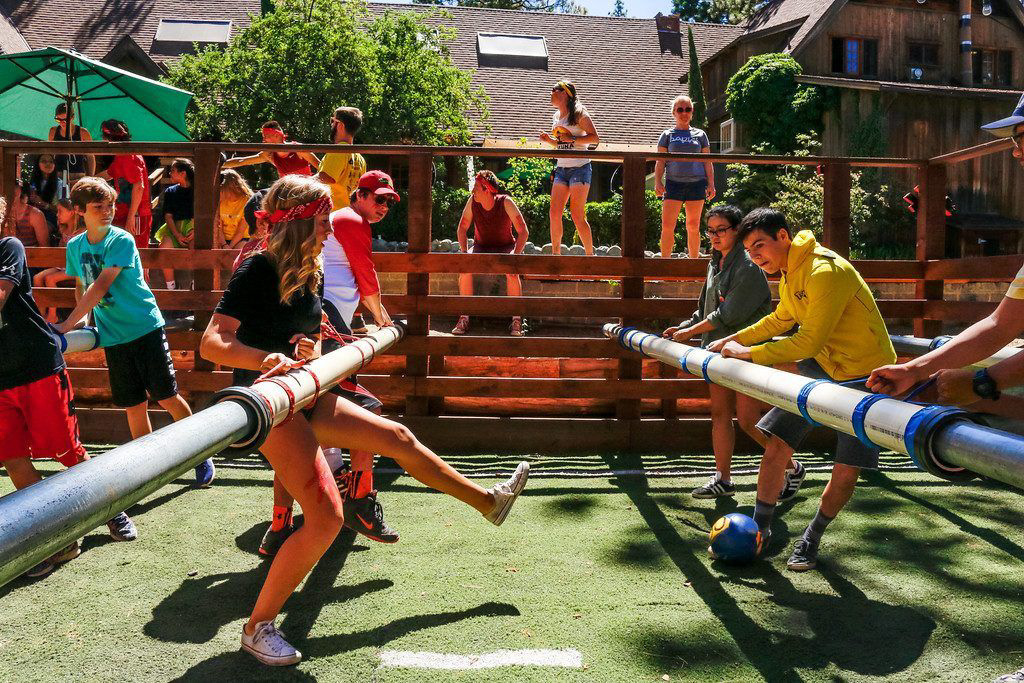 Go Beyond Your Comfort Zone
When you go to summer camp you get endless opportunities to safely step out of your comfort zone with trained counselors by your side. Now's the time to zipline, build bottle rockets, learn metalsmithing, and practice archery—even if you're a little nervous!
AstroCamp has so many unique activities for campers to try to push beyond their boundaries. If you tend to struggle with subjects like math and science at school, STEM-based hands-on activities might be better to help you learn. After challenging themselves in Robotics, campers can experience the thrill of our SkyCoaster and take their adrenaline for a spin. Or start your day with live-action role-playing and end with axe throwing practice.
Be Sure to Pack the Essentials
When planning to have the most fun at summer camp, you want to make sure you haven't forgotten anything at home. You'd hate to sign up to hike only to realize you forgot boots! Printing out a packing list and checking items off can help ensure you have all the essentials in your bag.
Summer camp in California means there are specific items campers should pack to be prepared for the weather and outdoor activities. We offer summer camp packing lists for our one-week and two-week sessions so parents and campers won't miss a thing. Here are a few clothing and items we recommend:
Sunscreen
A goofy costume
Sleeping bag
Closed-toe shoes
Ready to Make the Most of Your Summer Camp Experience?
It's easy! Simply do the five ideas above, be open to new experiences, be a team player and you'll have the best summer ever. We at AstroCamp are excited to help you make the most of your summer and are happy to answer any questions you have.
If you're excited about the endless opportunities this summer we've got good news! There are still openings in our 2022 camp sessions. Check out the dates and rates for both our one-week and two-week sessions—be sure to enroll fast, we already have a few waitlists!