Just a two-hour drive from Los Angeles, the town of Idyllwild is truly nothing short of, well, idyllic. The town has maintained its charm even in this modern age of hustle and bustle. It's full of locally-owned restaurants and interesting shops, plus gorgeous views and outdoor activities just a stone's throw away. Discover why Idyllwild is a Southern California gem.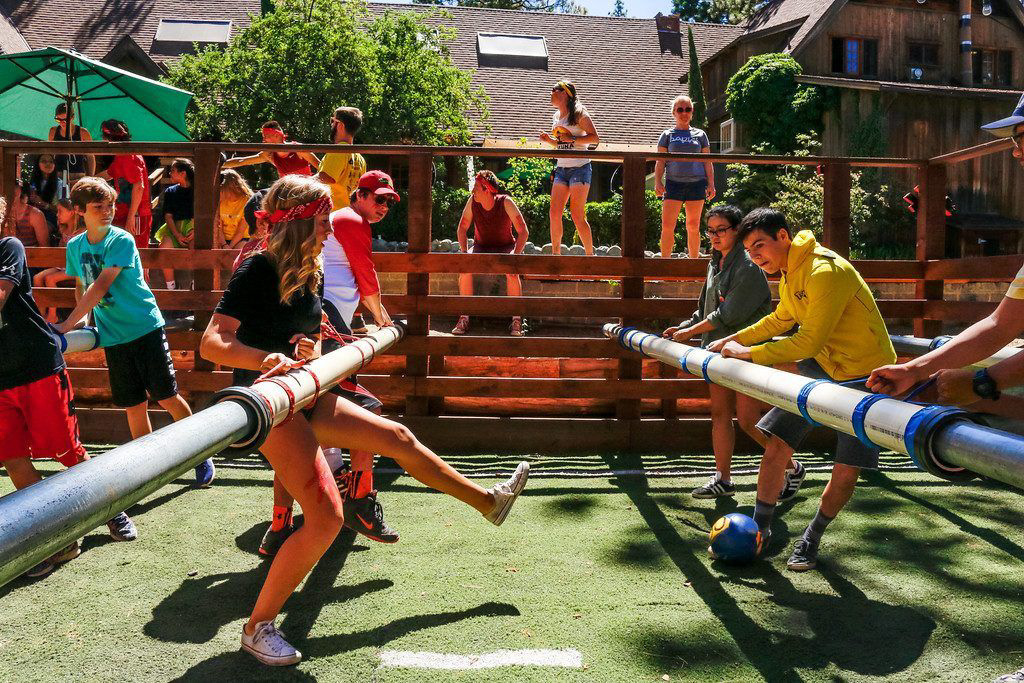 Unbeatable Weather
Set at 5,400 feet elevation (that's a mile high!), the climate here can't be beat—you get all four seasons with the additional bonus of a Southern California backdrop. The seasons are picturesque with the scent of lilacs in the air in spring, warm summers, vibrant autumn colors, and snowy winters. This incredible weather paves the way for this area's most iconic attraction, its alpine forest abounding with wildlife.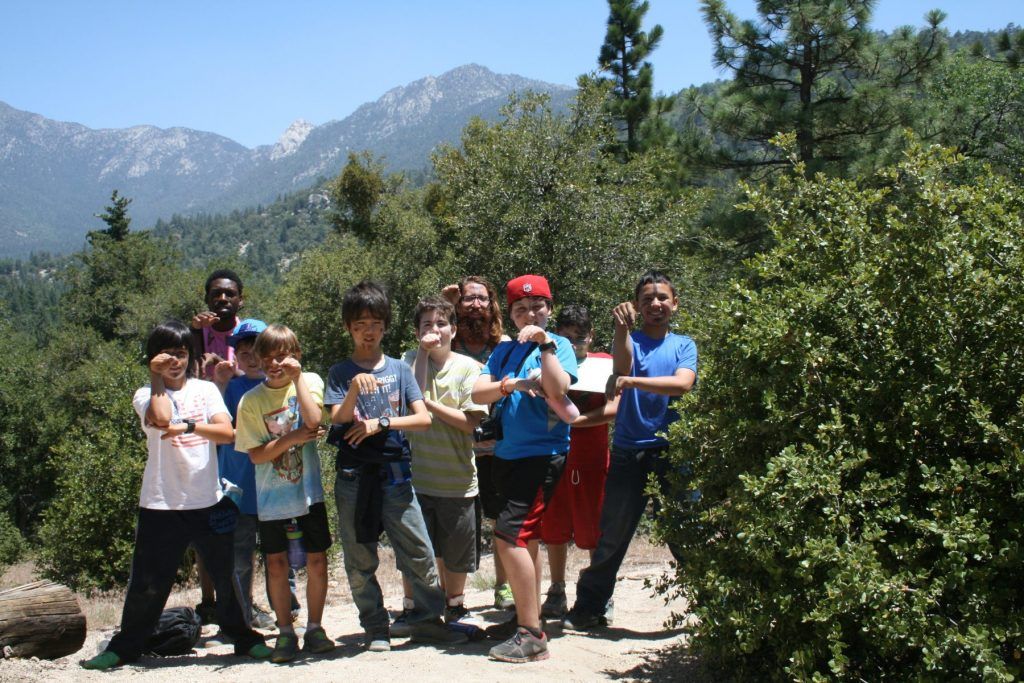 Beautiful Forests & Adventure-full Hikes
The town is nestled within the San Jacinto Mountains and there's no shortage of hiking trails. Plus, the trail system across the San Jacinto Mountains is shared between both Mount San Jacinto State Park and the San Bernardino National Forest—so any avid hiker is sure to find a path that suits them.
There are easier shorter hikes, like the Panorama Point Trail that's a one-mile loop with minimal elevation gain, perfect for kids and grandparents alike! If you're looking for more of a challenge, there are a lot of options due to the significant elevation gain from most Idyllwild trailheads. For example, the Deer Springs Trail to San Jacinto Peak is an 18.4-mile out-and-back with a 5,300-foot elevation gain.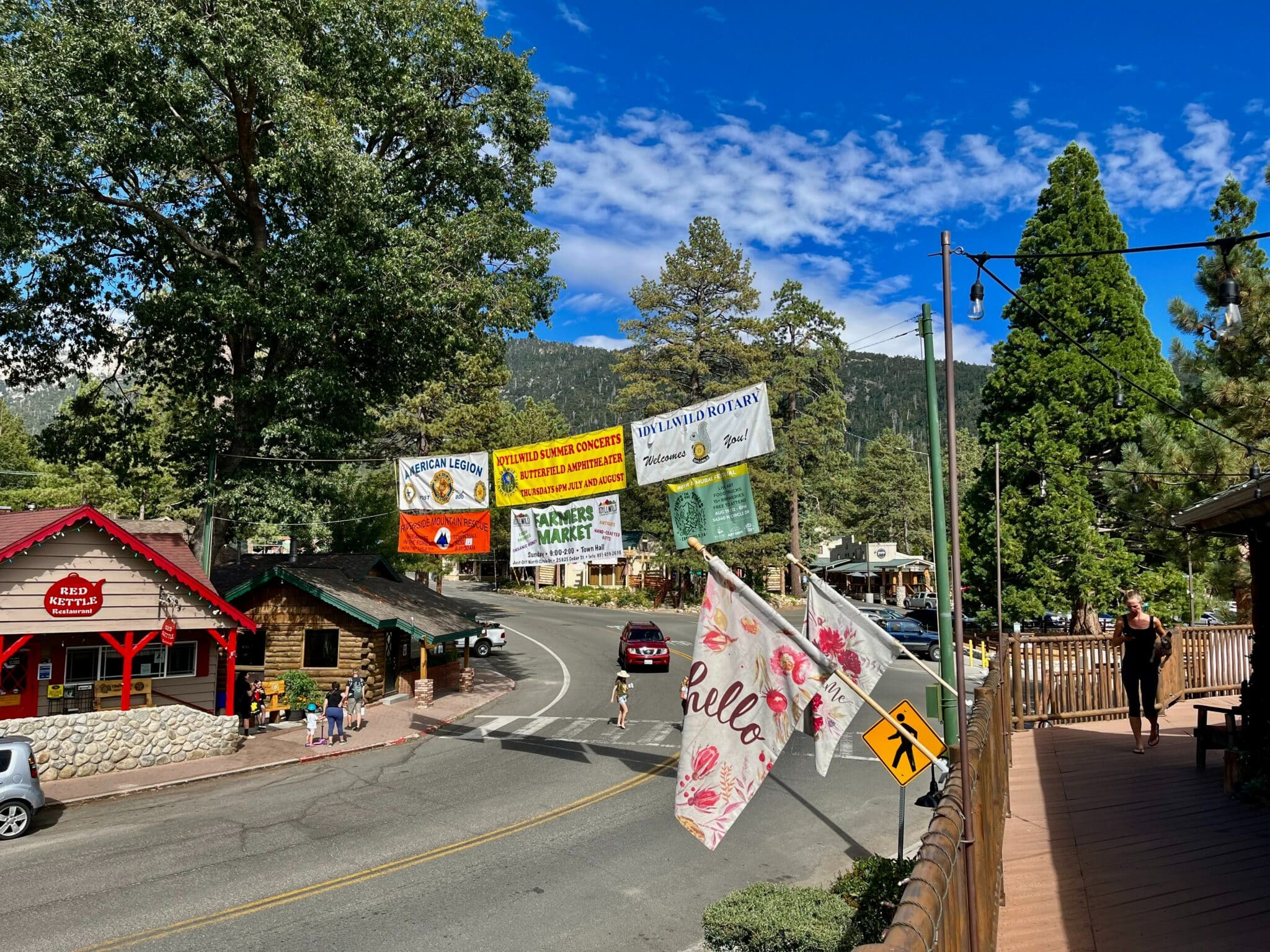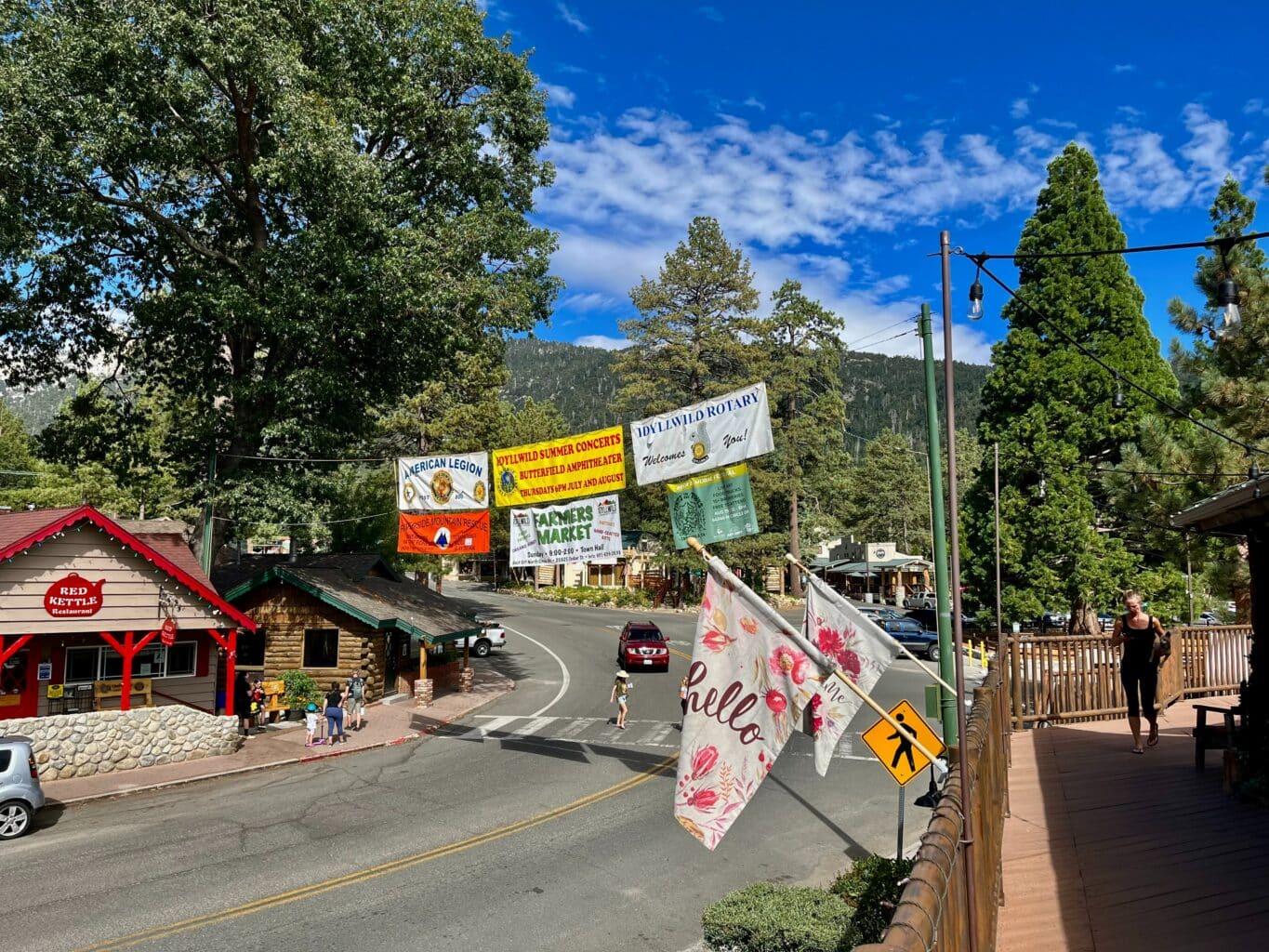 Sweet, Eclectic Downtown
Another magical moment of this pine tree-dotted town is its artsy downtown. Home to a premier arts school Idyllwild Arts Academy and a destination for creatives The Art Alliance of Idyllwild, art and craftsmanship oozes into the streets creating a lively place to shop and eat. There's a vintage candy shop, a record store with retro concert tees, and a purple cottage that sells loose-leaf tea. There are also lots of tasty local eateries that'll fuel you up before or after one of those challenging (and rewarding) hikes.
Meet Max, The Golden Retriever Mayor
Yep, you read that right! Idyllwild's mayor is an extremely pettable golden retriever named Max. He's downtown nearly every day so you can hopefully grab a glance or a pet after shopping around or enjoying yummy local food. If you want to ensure a visit, you can email his office, at max@mayormax.com, and Chief of Staff Phyllis will let you know the Mayor's downtown visiting schedule or can arrange a private visit for special events at the location where you are staying or at the Mayor's home.
Join AstroCamp: An Idyllwild Summer Camp
As you can see, there are many reasons to love this town, but we love it because we get to call it home. AstroCamp's campus is located in a beautiful, wooded area in the San Jacinto Mountains, providing 80 acres of mountain meadow that's surrounded by pine, oak, and manzanita trees. Our facilities and labs offer state-of-the-art equipment for exploring physical and earth sciences and the natural world.
If your child is looking for an unforgettable summer full of science, look no further than AstroCamp. (P.S. After dropping them off, might we recommend grabbing some doughnuts for the drive home.)