AstroCamp is beloved by campers because of our unique blend of science and outdoor activities. Our California location means it's easier than ever to get outside to play games or go on an adventure. Regardless if your camper is at our one-week or two-week session, there are lots of exciting outdoor activities they can do at our outdoor summer camp.
One-Week Session Outdoor Activities
Here are some of the activities during our one-week-long session that campers can't get enough of.
Power Pole
Campers test their fear of heights in this wacky adventure. They climb up a telephone pole (strapped to a safety harness, of course) all the way to the top where there's a little platform. Swinging next to the pole is a tether ball. Campers then jump off the pole, trying to hit the ball.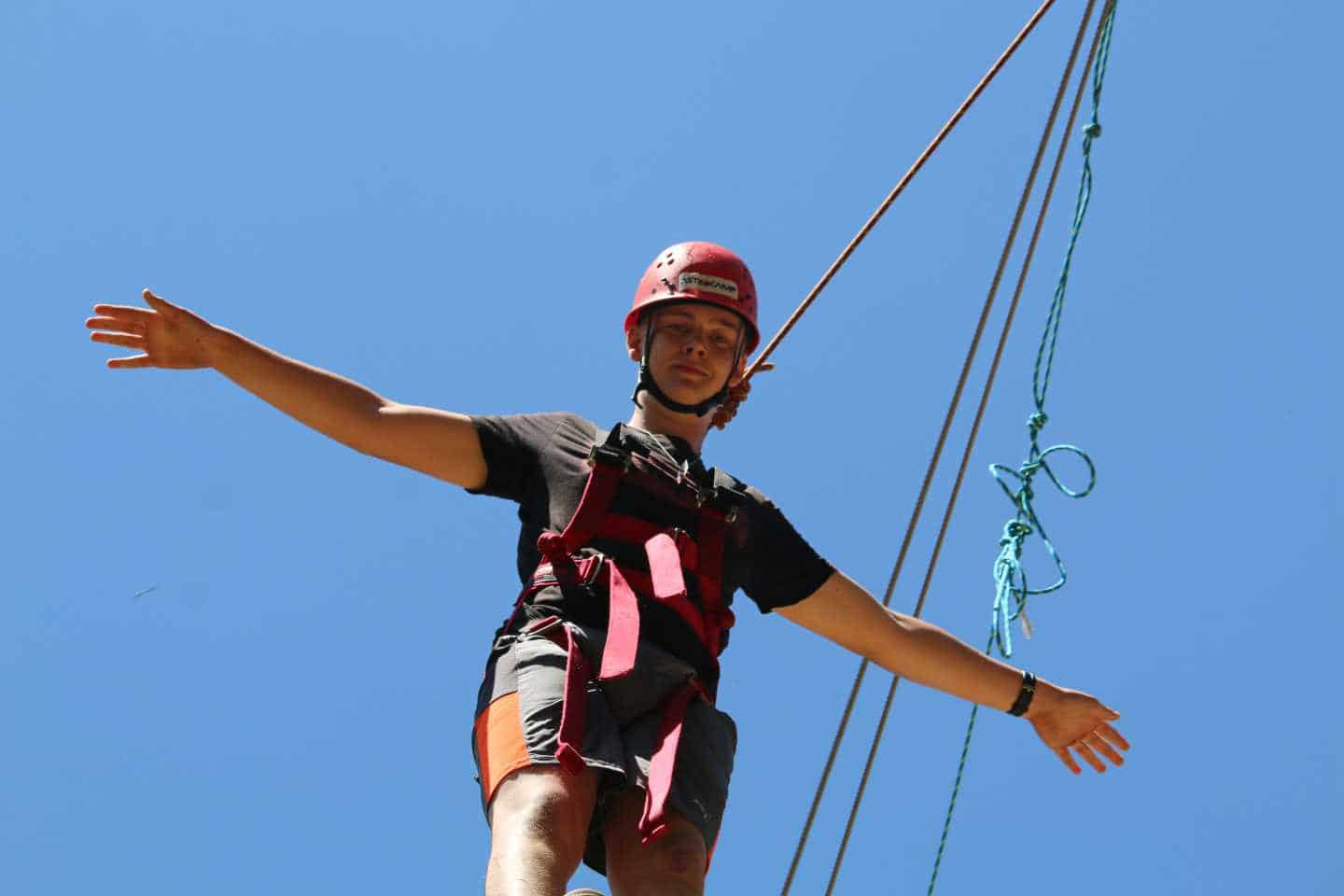 GaGa Ball
An exciting version of dodgeball. It's played in a "pit"—aka a dirt patch that is surrounded by a short wooden fence—and campers use their hands to tap the ball toward opposing players. If a camper is hit on the knee or below, they're eliminated. Last kid standing wins!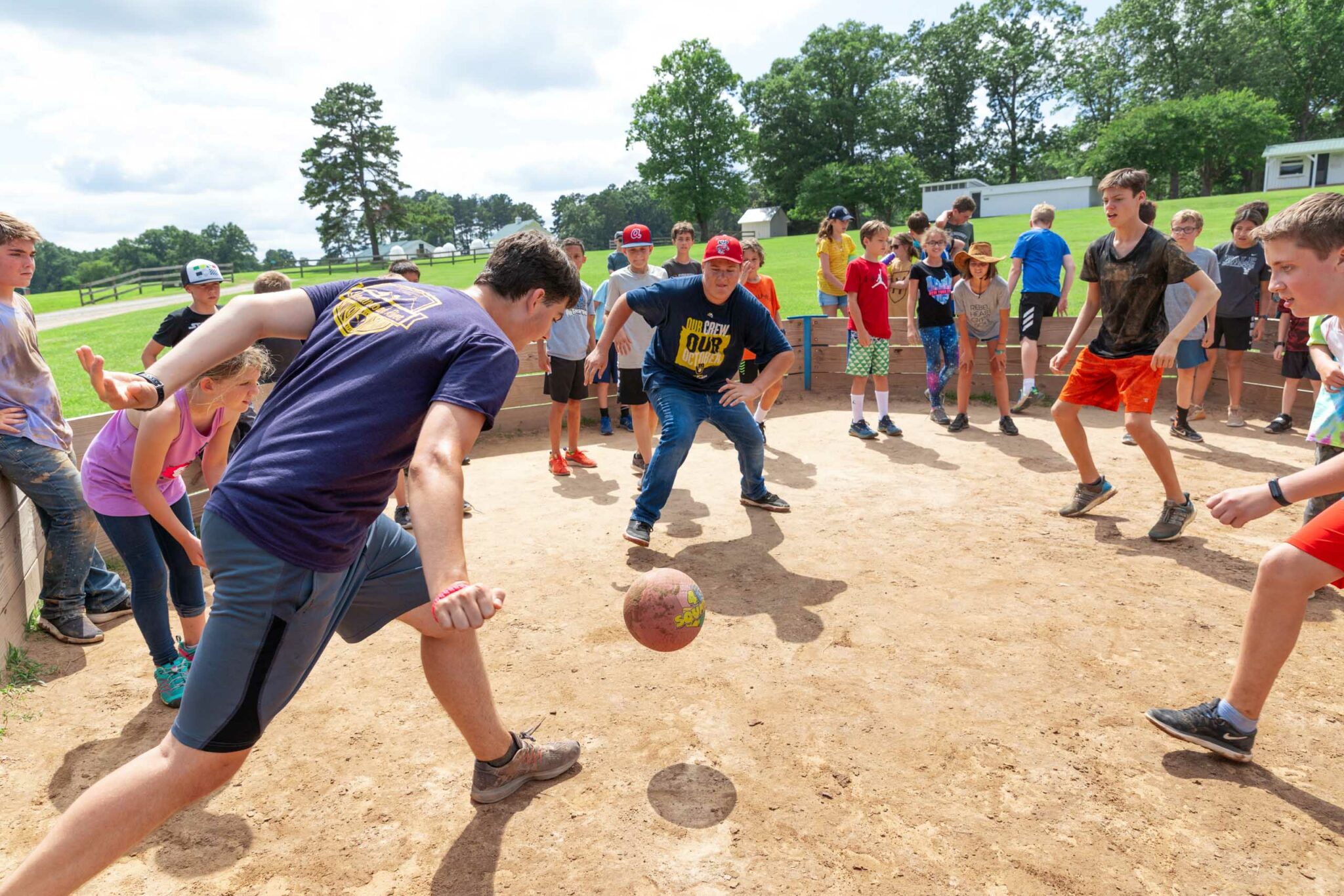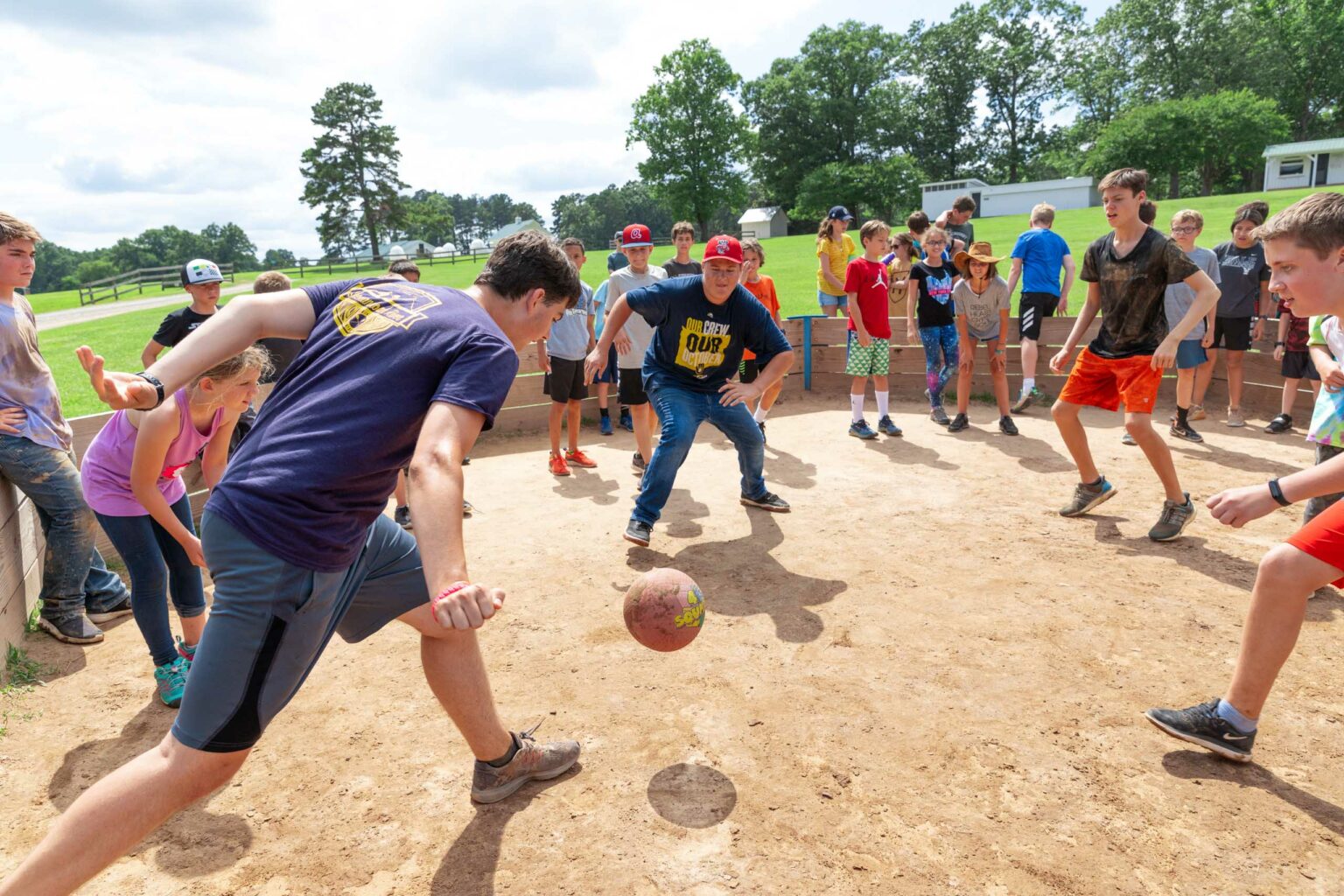 LARP-ing
Campers are encouraged to get into character and enter into a new world. During this activity, kids take on the role of a new character and embark on an adventure that takes them all over camp. Through exploration, quests, and investigations, campers experience a unique adventure journey.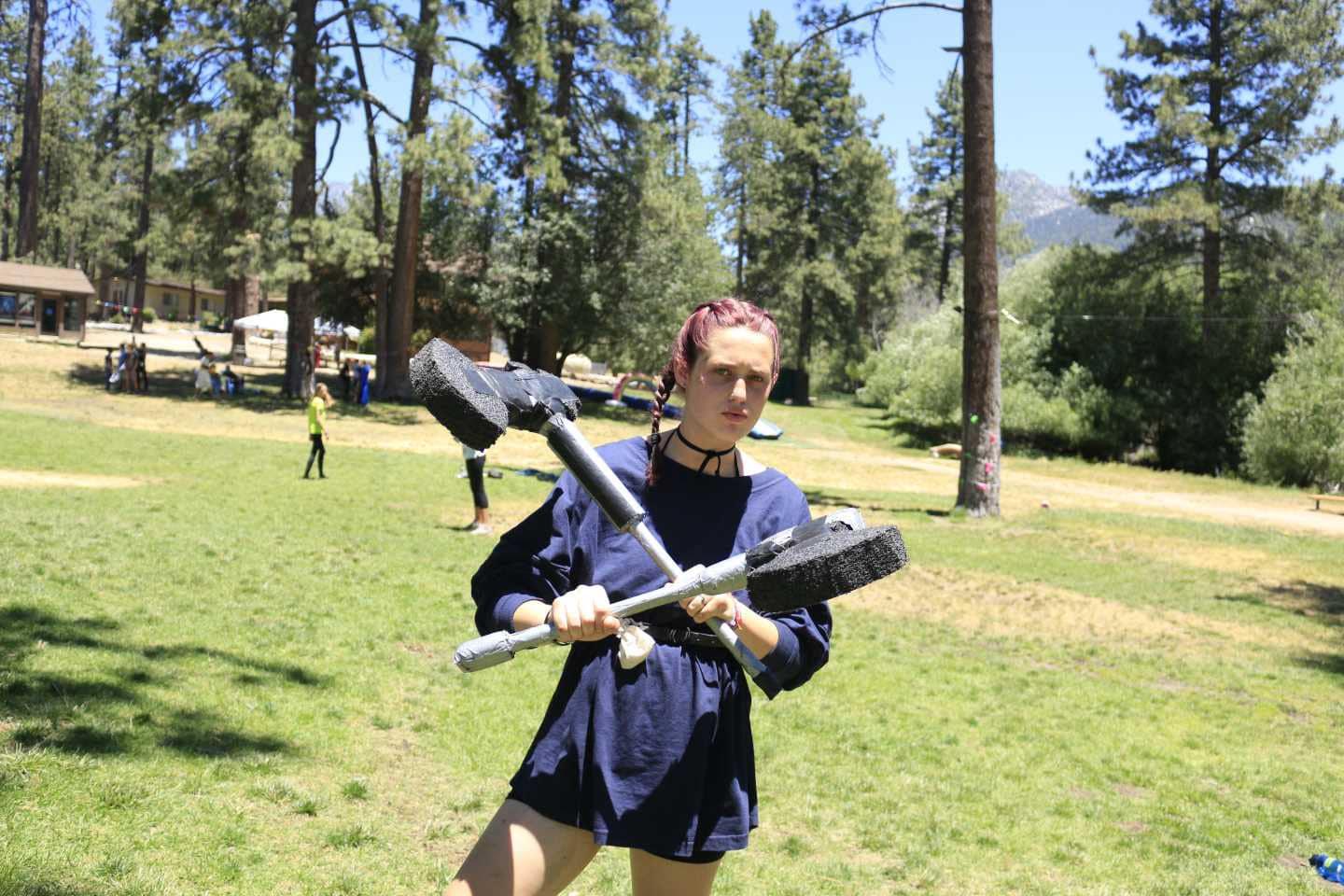 Mountain Biking
Shift gears optimally, ride on trails, and learn the basics of mountain biking during this exhilarating outdoor adventure. AstroCamp has private mountain trails, perfect for the eager beginner or the cycling-crazed enthusiast. Everyone will take their skills to the next level with a series of fun biking challenges.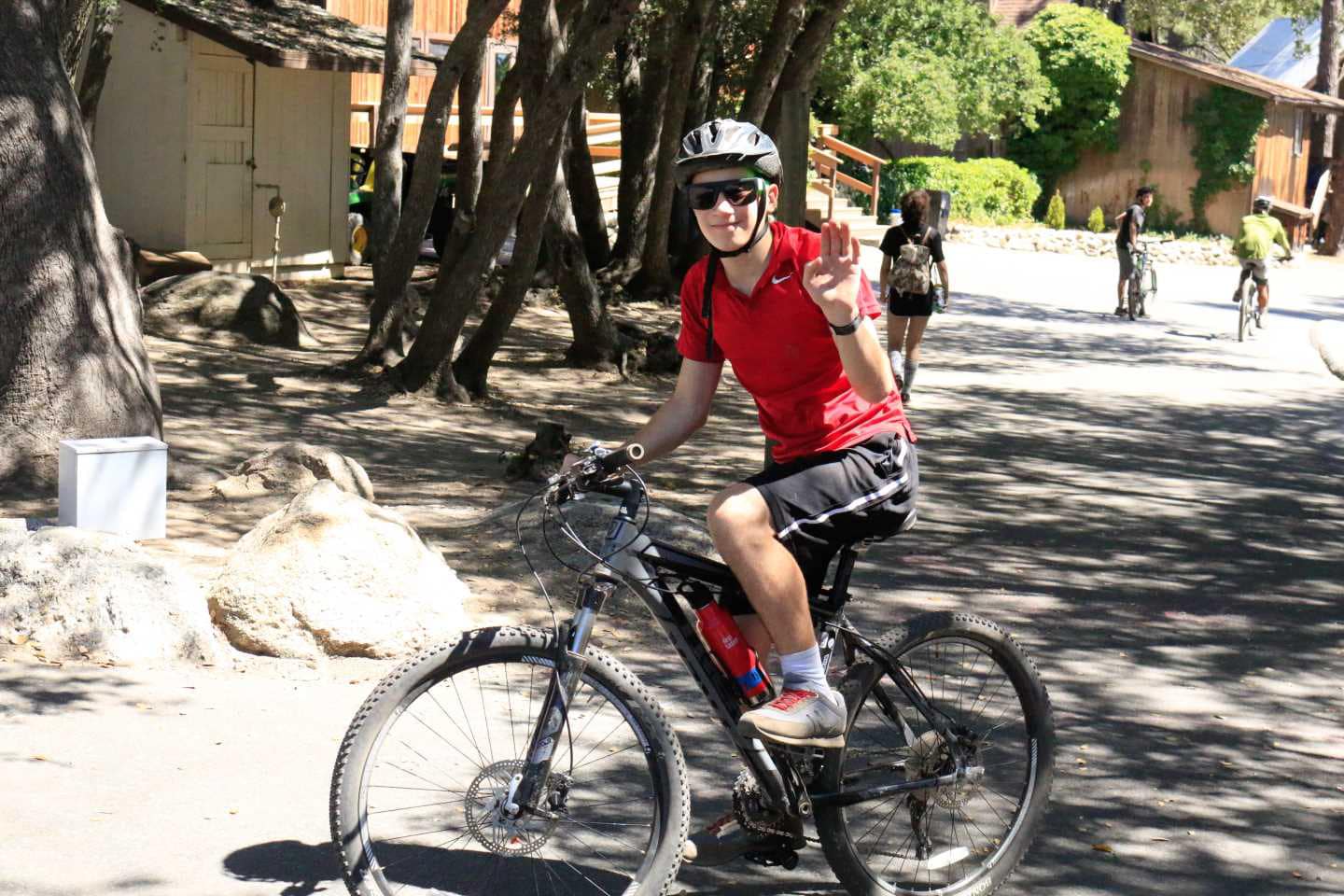 Low Ropes Course
During this program, campers learn trust, teamwork, cooperation, and communication skills by tackling problem-solving activities as a group. This is a prerequisite for other ropes courses and we couldn't recommend it enough!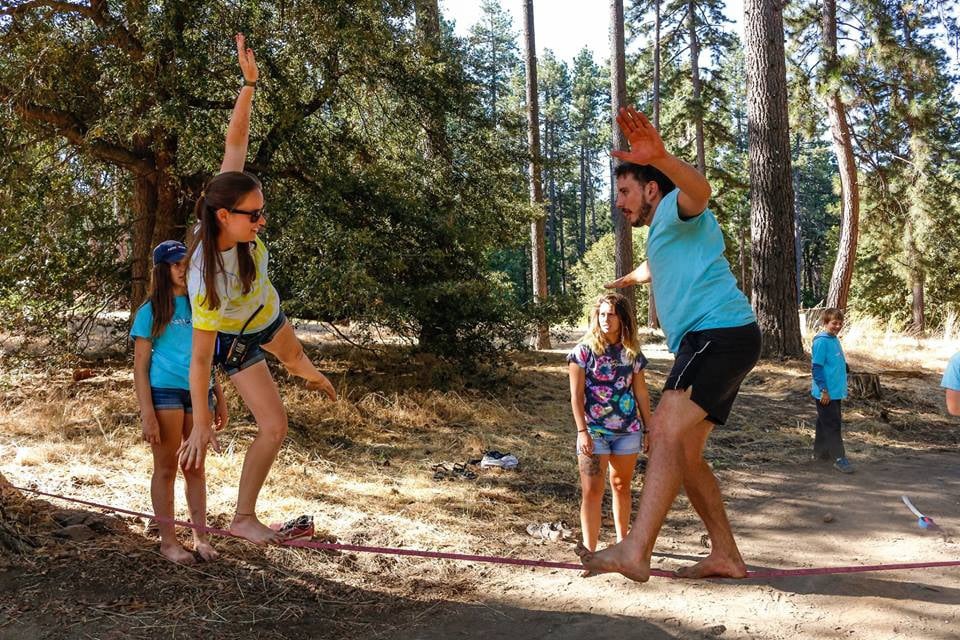 Two-Week Session Outdoor Activities
In addition to those same one-week session activities, our two-week session offers unique outdoor activities that keep campers coming back year after year.
AstroCamp Renaissance Festival
Knights, kings, queens, jesters, and mages swarm the camp during this day of fun and adventure. Our campers craft flower crowns and candles and embark on a whole LARP campaign during this day of improv and jest.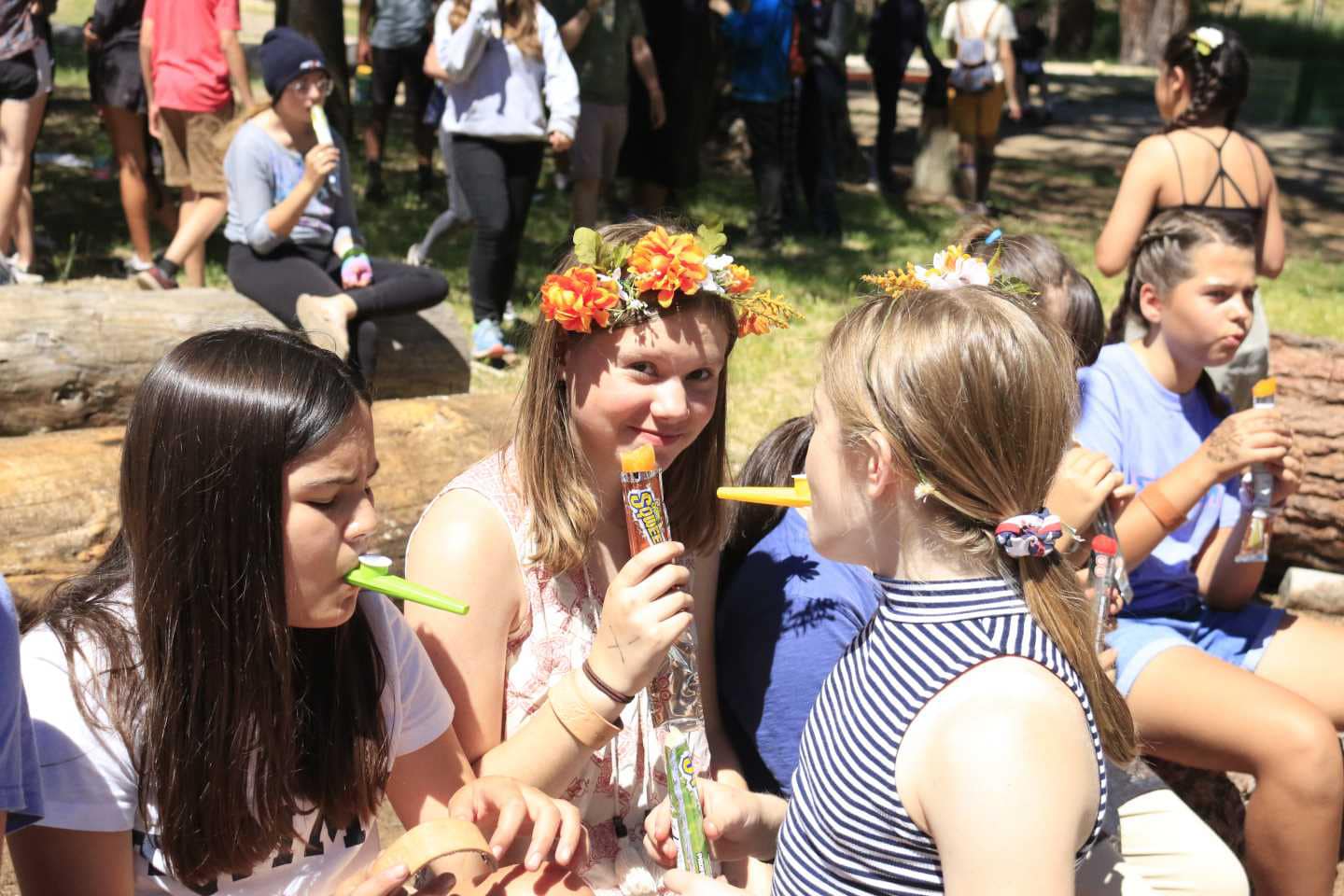 Metalsmithing & Welding
Your camper can become a master of metal in these courses! Metalsmithing starts with campers learning the skills they need to complete a project: including blacksmithing, welding, and copper work. Once those skills are mastered, campers are able to tackle their own project to take home.
Campers can elect to just take our welding course where they'll learn the techniques including Gas Metal Arc Welding and Plasma Cutting. We of course start with basic skills to create personalized designs. Some art will stay on the AstroCamp campus, leaving their permanent mark! They also get to take home some projects as well.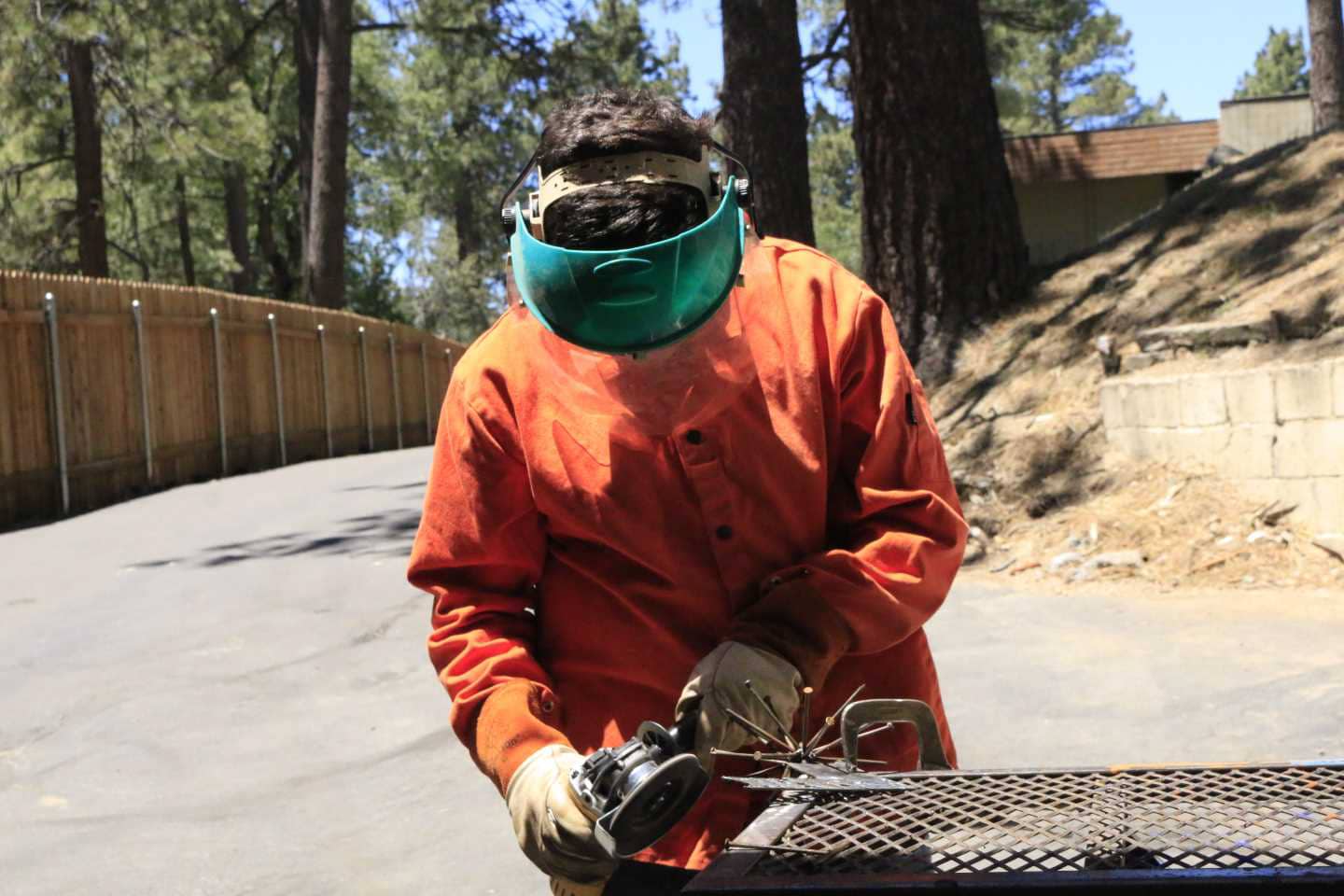 Adventure Overnights
Adventure overnights are off-site camping trips where campers get to experience the great outdoors in a dynamic, immersive setting. Your child will sleep under the vast network of stars that paint the skies above California's San Jacinto Mountains.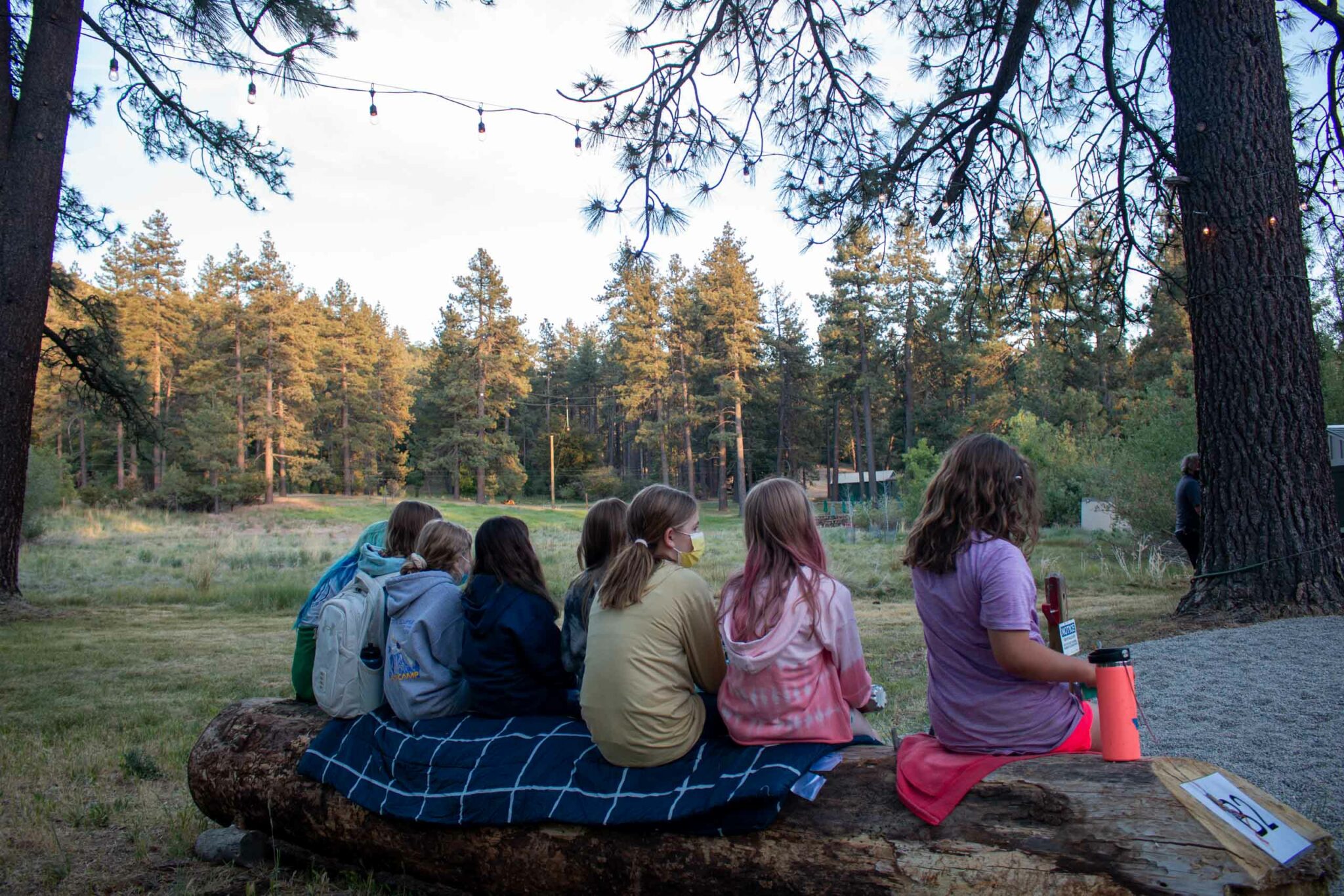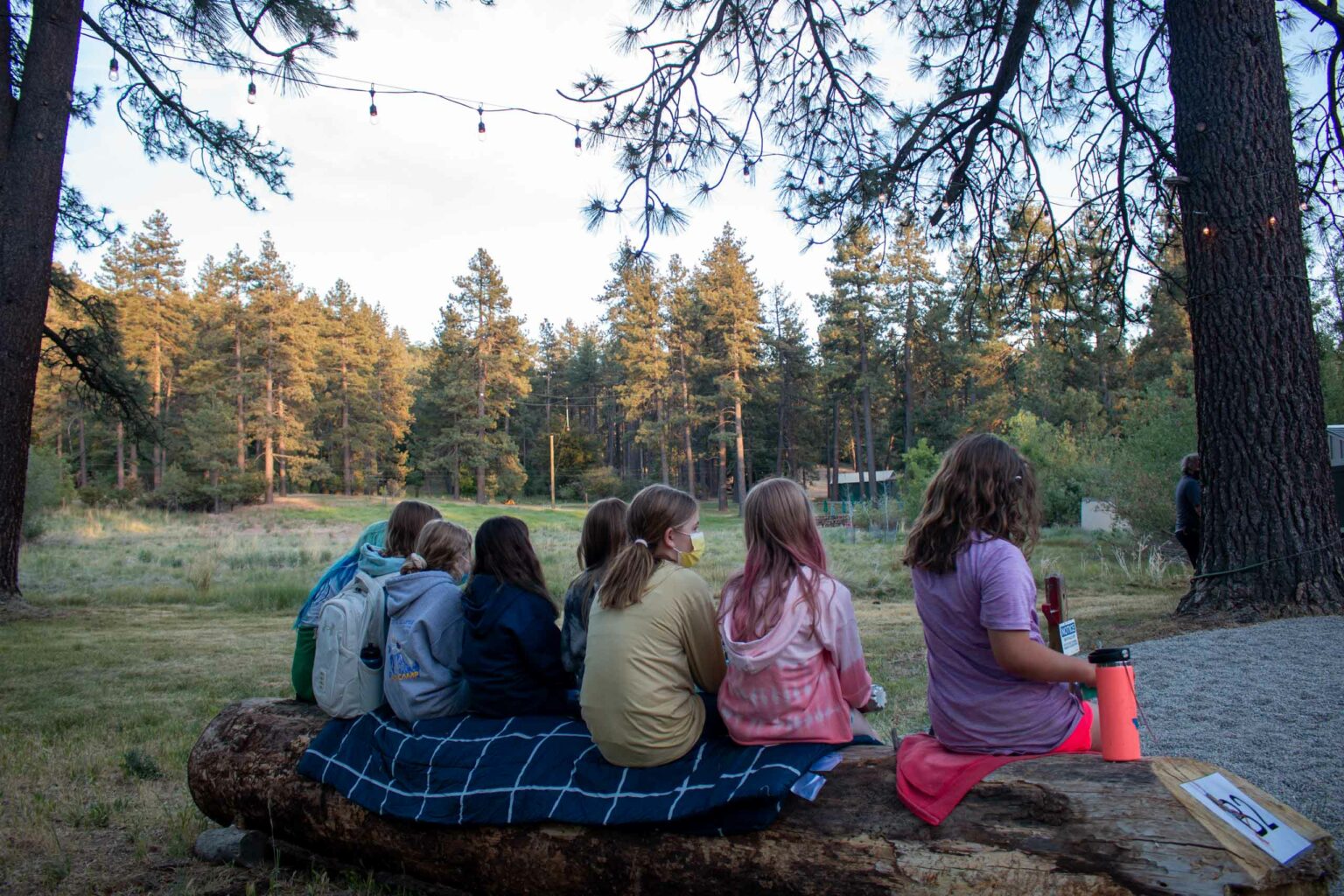 Wilderness Survival
For an even more immersive wilderness experience, your camper can partake in our wilderness survival course. They'll learn how to build a shelter, search for food, what orienteering is, and other essential survival skills. This course is for anyone who loves being out in the woods exploring.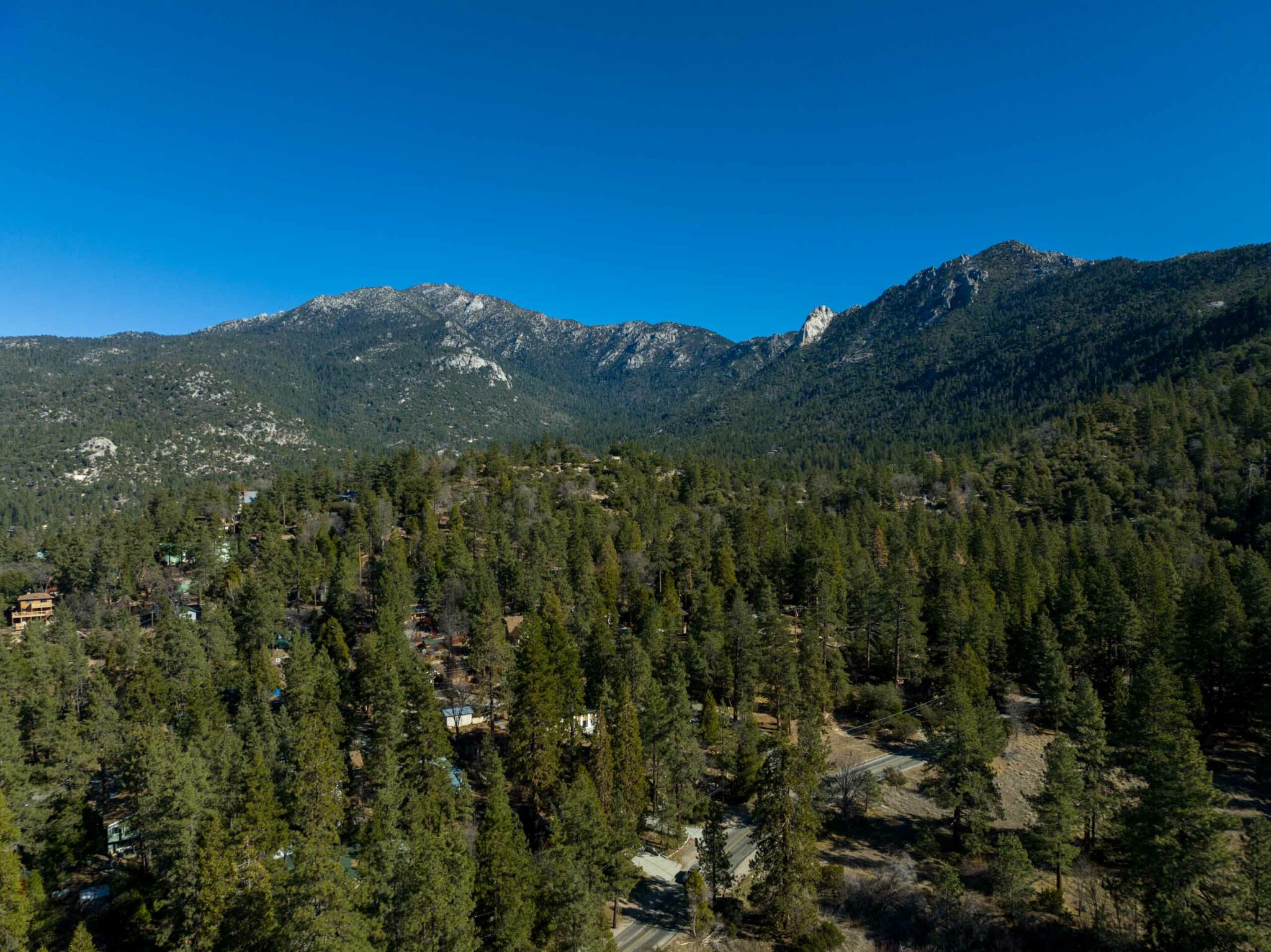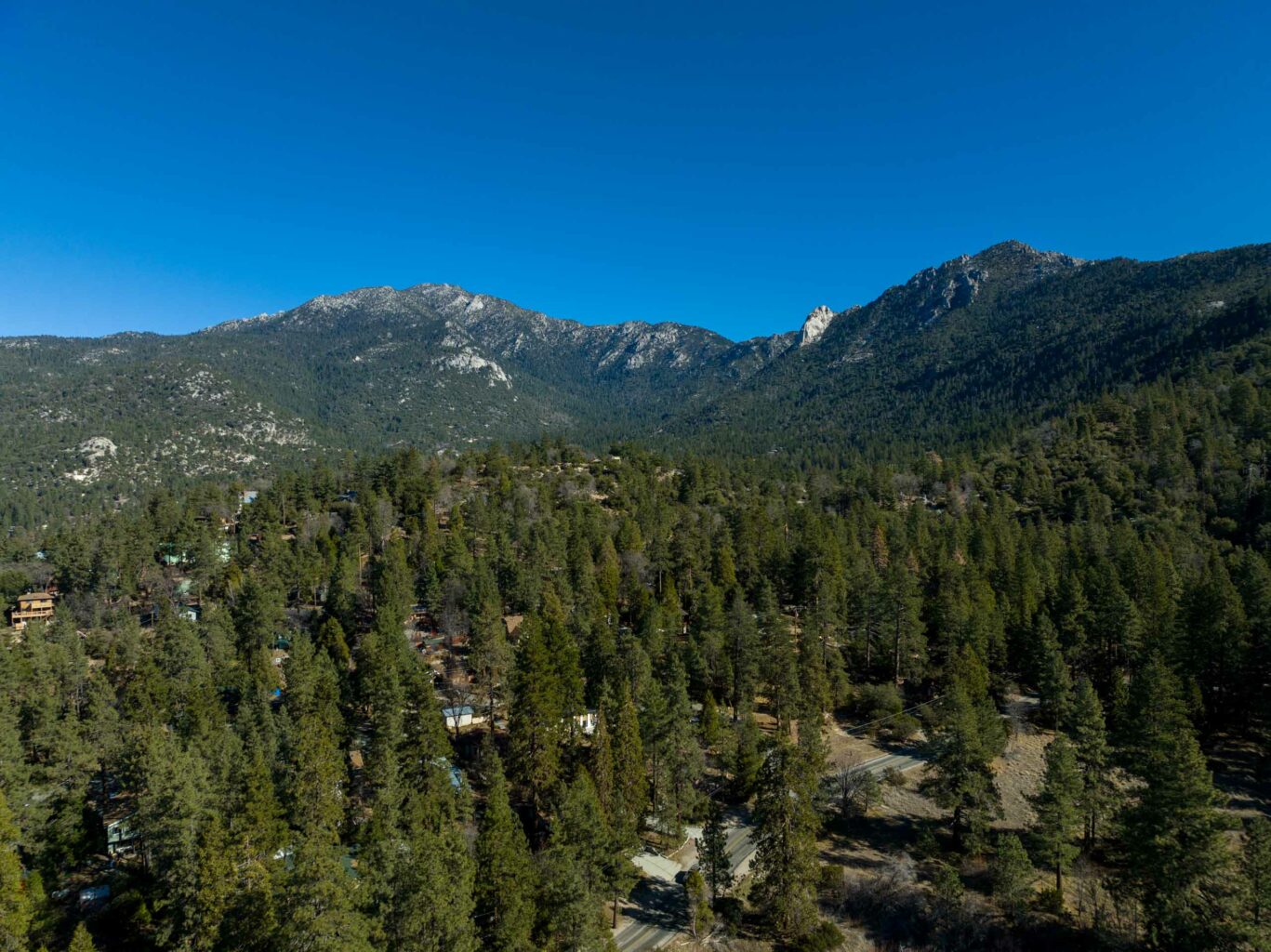 Outdoor Adventure at AstroCamp
These are just some of the outdoor adventure courses we offer at AstroCamp—and we didn't even get into all the STEM-based activities! If your child loves the outdoors and also enjoys geeking out with like-minded kids, then AstroCamp is the place for them. Be sure to enroll today and secure your child a spot for this summer.