Blog
Just For Fun
How AstroCamp Integrates Science and Creativity into One Experience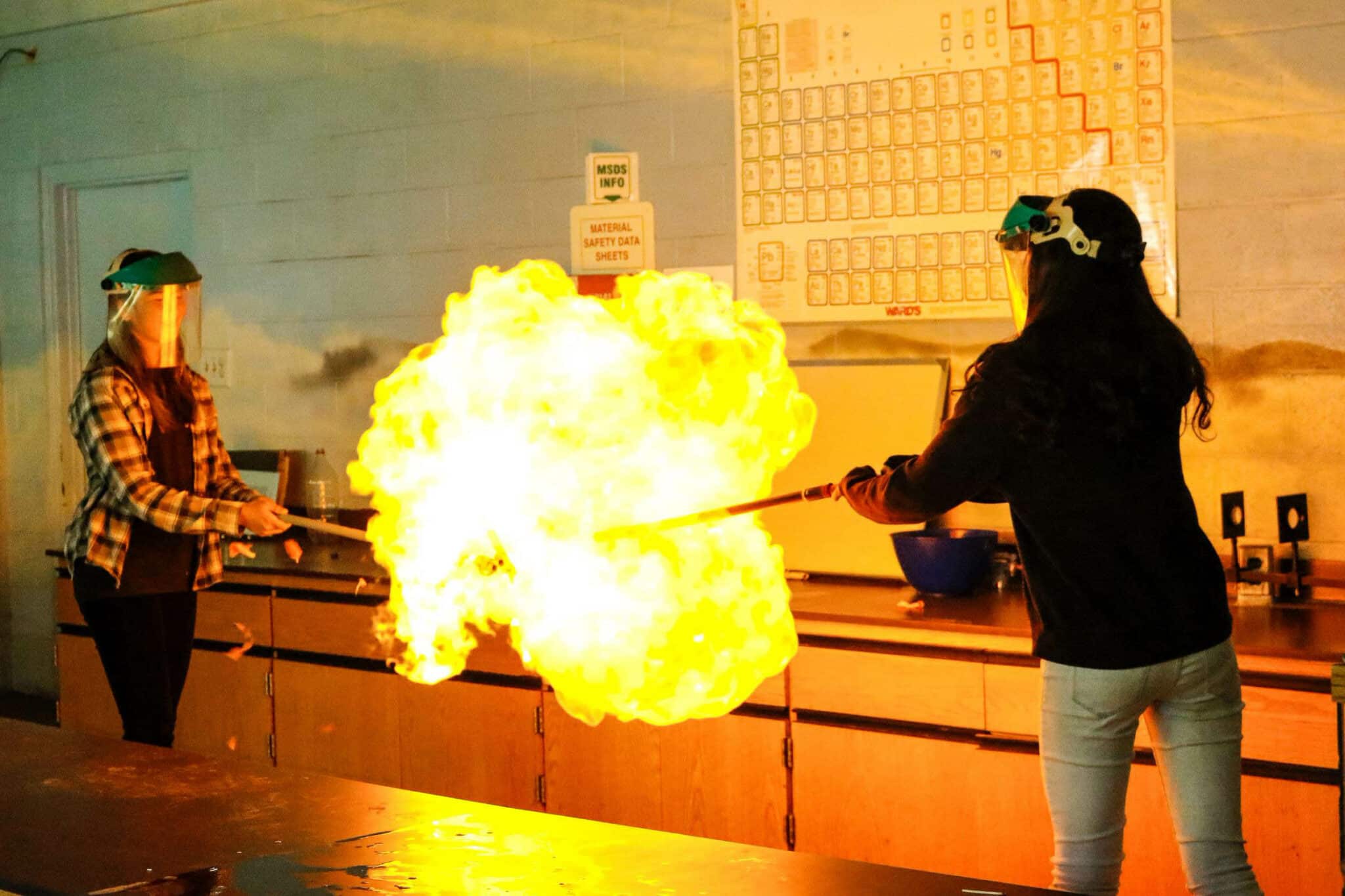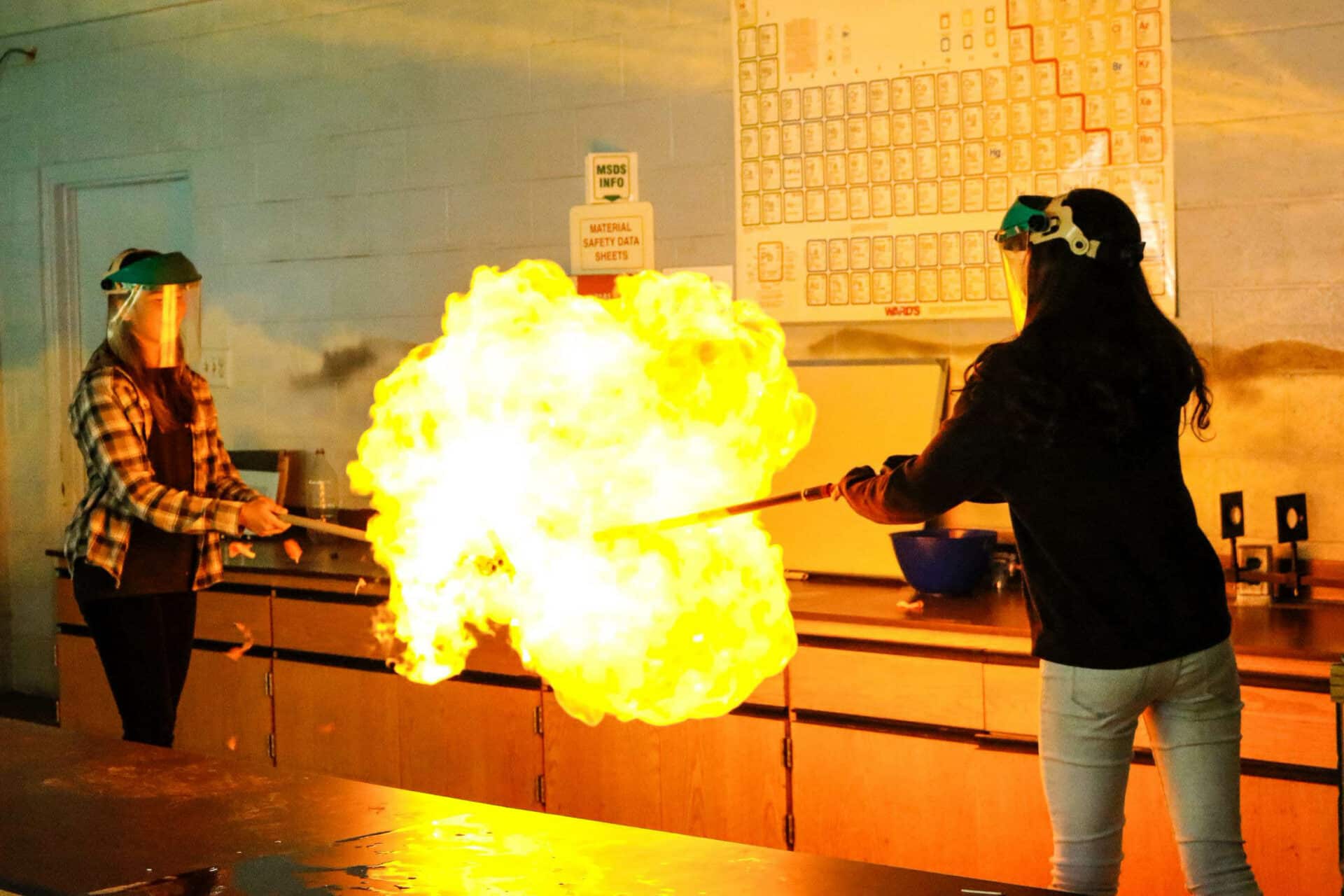 The idea that science doesn't exist without creativity harkens back to Albert Einstein. As he put it in 1938, "Physical concepts are free creations of the human mind, and are not, however it may seem, uniquely de-termined [sic] by the external world." Essentially, science is a creative venture.
Creativity is defined as the ability to create a new idea or object. So, the invention of new scientific ideas, theories, and work require incredible imaginative leaps. Encouraging creative problem solving and asking creative questions are the same as encouraging a scientific mind in your child.
Here at AstroCamp, our labs and other science activities immerse children in science and allow them to explore it safely and in their own creative way. We believe this is the most meaningful way to learn about science, and we believe it generates a greater sense of understanding.
That's why we think it's important to offer our campers creative, scientific, and creatively scientific experiences at summer camp.
Creative Activities at AstroCamp
We have plenty of creative arts programming at our summer camp no matter your camper's passion.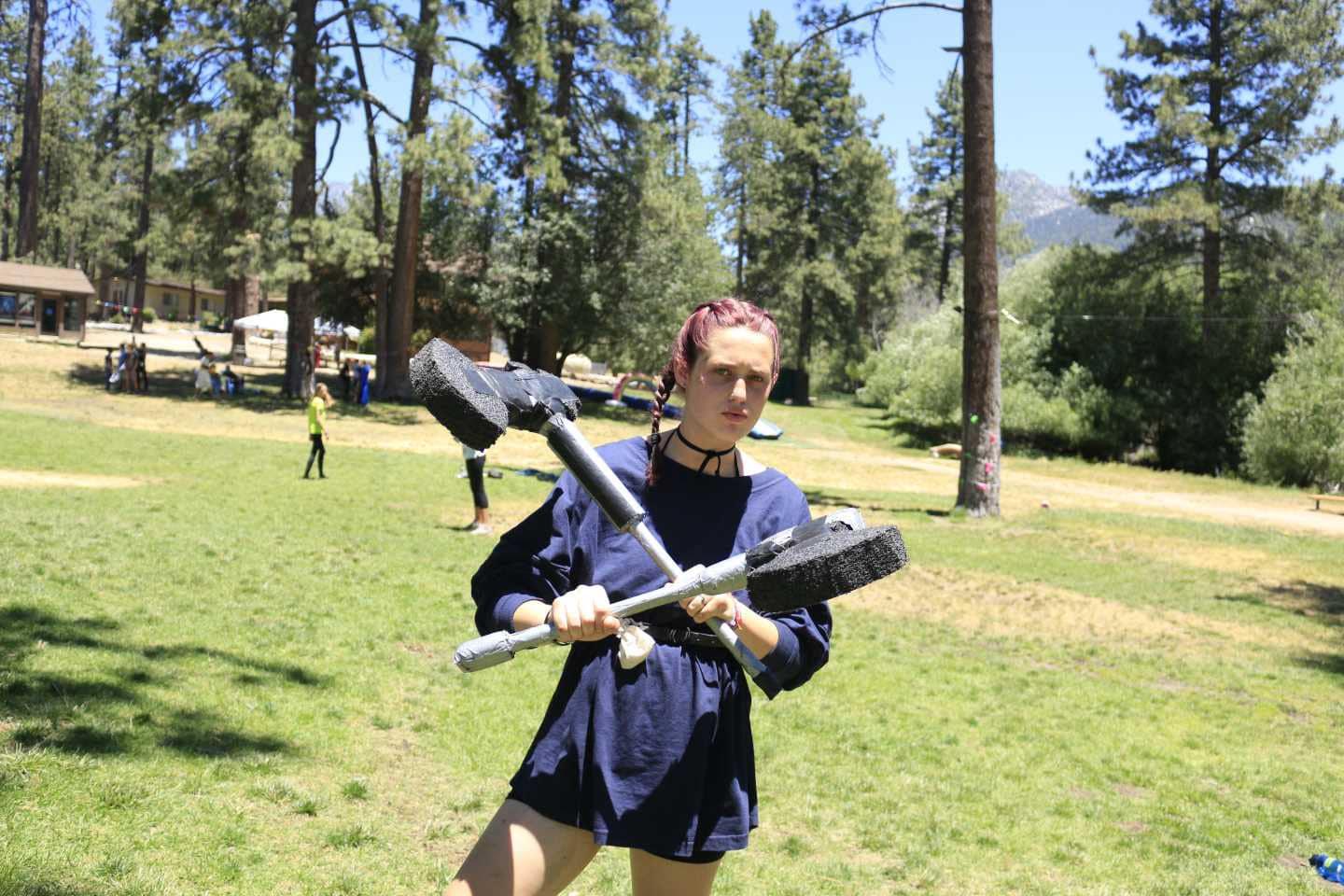 LARP (Live-action Role Play)
Campers can get into character and enter a new world! In this creative class, they take on the role of a new character for a whole adventure that takes them all over the camp. Campers will have the opportunity to play a role in a unique adventure experience and bring it to life through exploration, quests, investigations, and creative problem-solving.
Improv
This activity will introduce campers to improv comedy and the rules of improv. Improv is a great way to learn creative storytelling because you have to work with a partner or a group to create an engaging (and sometimes funny) story. Campers will also learn the value of public speaking, how to listen to their peers, and gain confidence in front of crowds.
Arts & Crafts
The most basic form of creativity! Campers can take time in this activity to explore their creative side when creating tie-dye, jewelry, screen printing, and more.
Welding
Campers will learn the creative and practical skills of metal joining and cutting techniques. We start with basic skills that let your child create inventive and personalized metal designs. Some of the art created stays at AstroCamp, so your camper can leave their mark on the campgrounds for future generations to see.
Science and Creativity at AstroCamp
What makes AstroCamp so exciting (if we do say so ourselves) is that we don't offer strictly creative or science activities. Your camper can participate in classes that involve both science and creative problem-solving.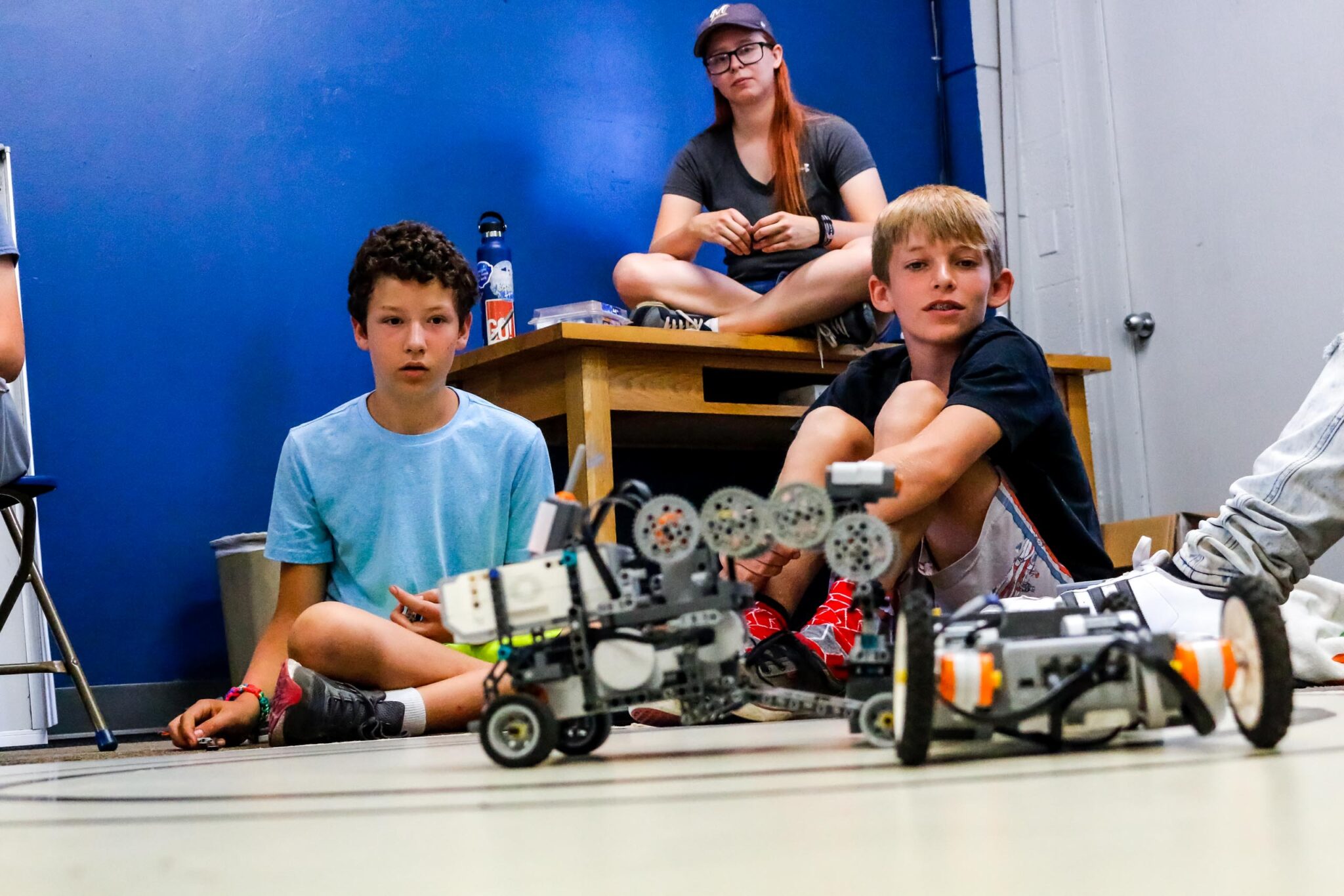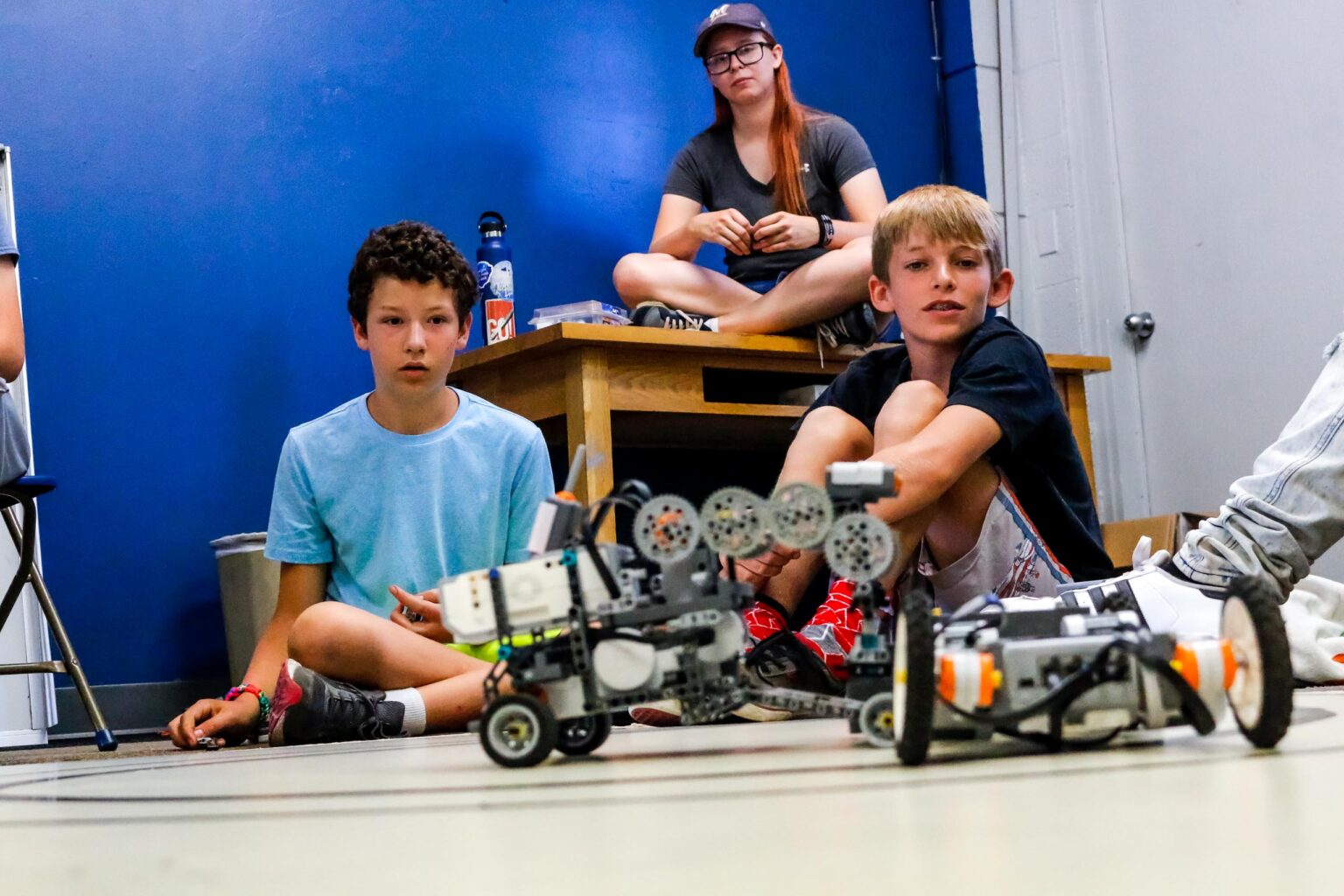 Robotics
Campers can build their own robot at camp! Here they'll learn the basics of robot design, programming, and engineering to create a robot that will complete a task. Robotics is a great way to practice problem-solving in science. If the robot isn't functioning as designed, then it's up to your camper to think outside the box to solve the problem.
Future Engineers
In this course, we challenge campers to build bridges, boats, robots, ballistic machines, and more. Your child will love testing their designing and building skills. Similar to our robotics course, campers use creative problem-solving to build the best bridge (or whatever the challenge is) they possibly can.
Kids Love Creative Art and Science Camp
Another reason why it's important to integrate science with creativity is that our campers love it! They explore a wide range of activities and use the skills learned in their creative activities on their scientific projects—and vice versa.
Jake, a fourth-year camper says:
"What I love about AstroCamp is it is a small camp full of awesome nerds. It is really inclusive of kids from different backgrounds and different abilities and identities and is a nurturing and welcoming community where we all get to escape and detox from our phones. At AstroCamp I've learned a bunch of new things, including ASL, blacksmithing, Dungeons & Dragons, and photography."
Read what other current and former campers have to say about AstroCamp!