AstroCamp is a science and adventure summer camp that provides a holistic experience. We balance fun summer camp activities for kids and experimental-based STEM learnings. Not only do we offer state-of-the-art equipment and labs to stimulate interest in science, technology, engineering, and math. But we also give kids the best summer-specific activities that you can only do at summer camp.
Outdoor Adventure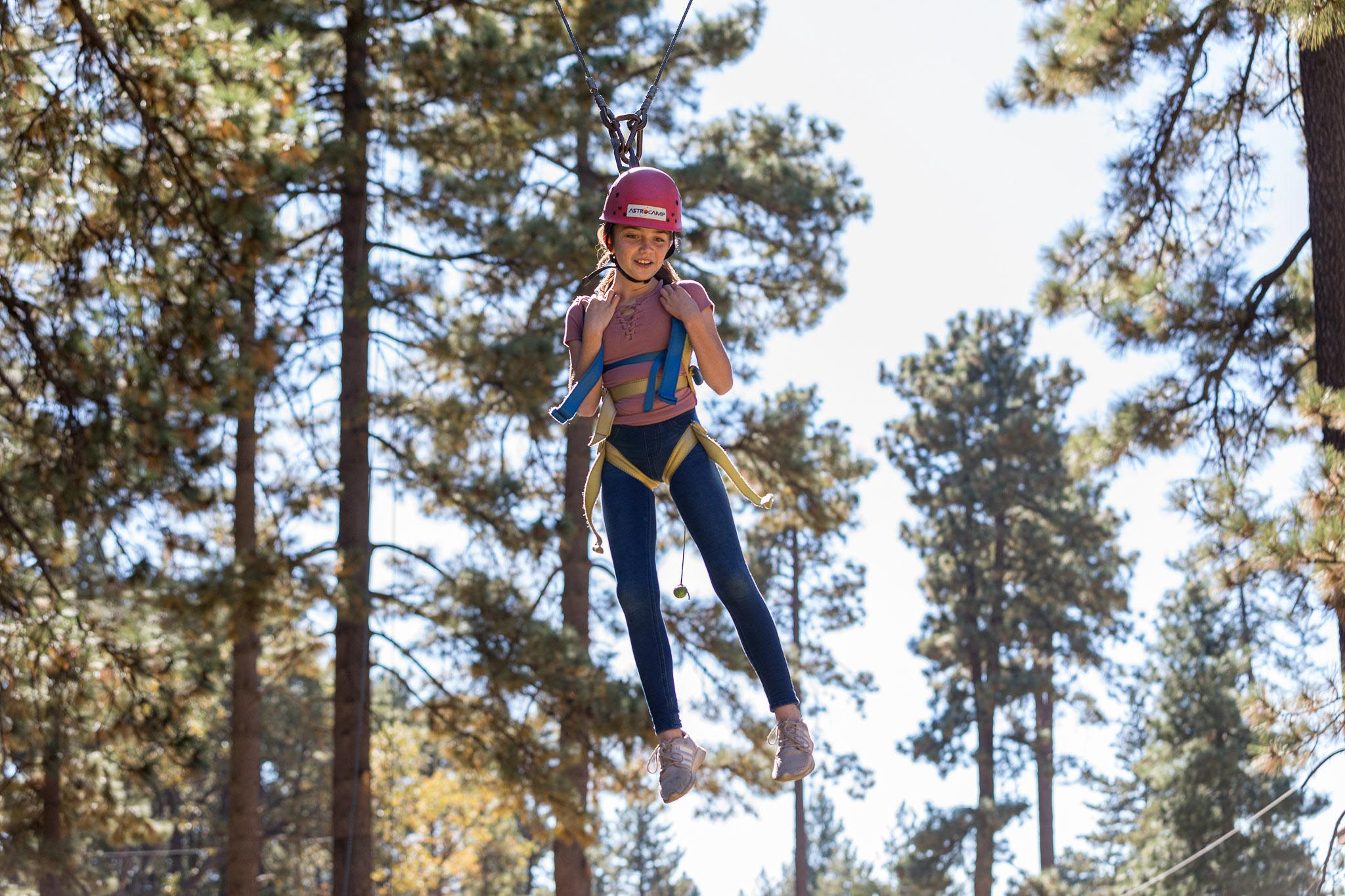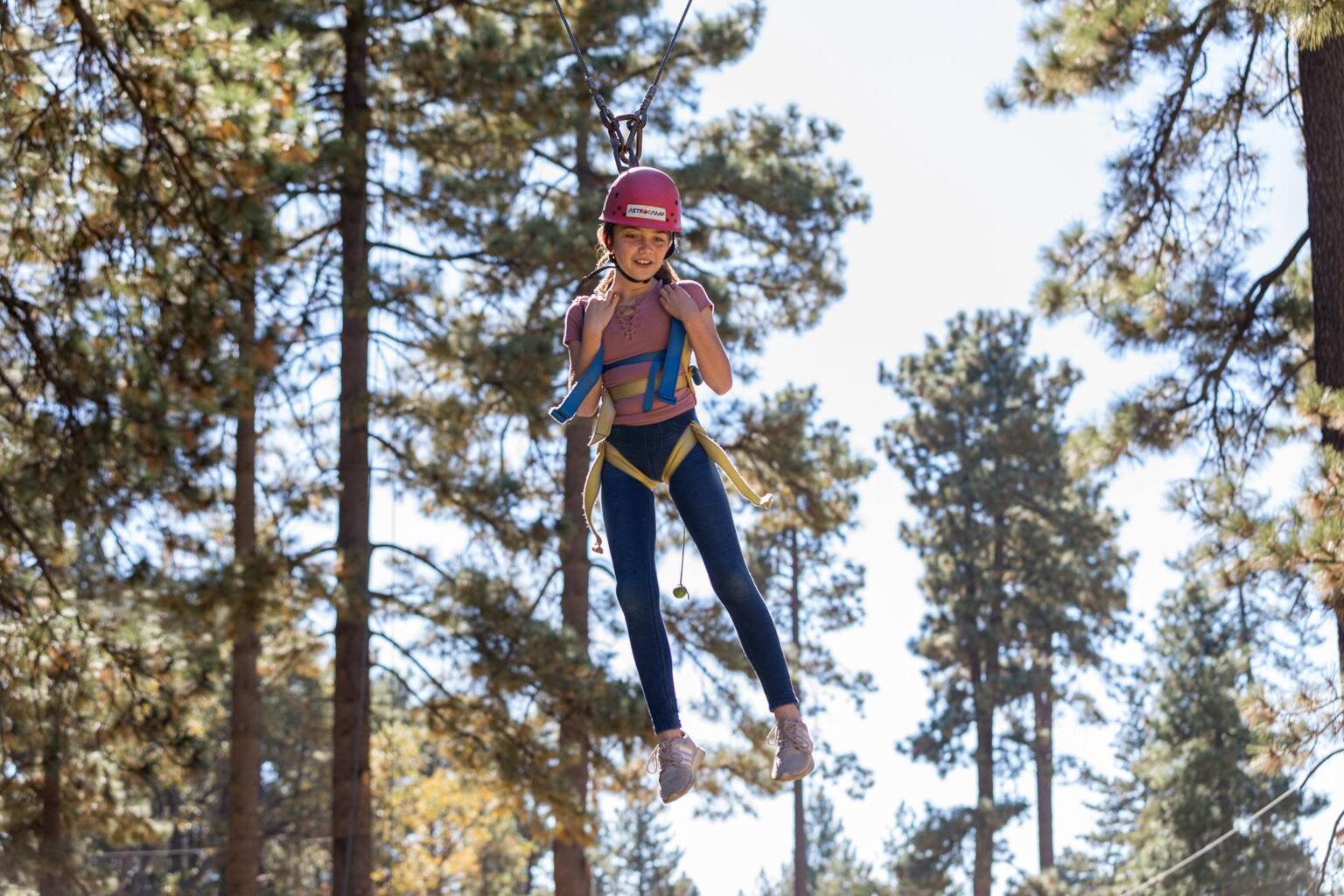 Campers zipline across the field, stargaze during adventure overnights, become aces at archery, and more when they participate in our summer adventure activities. Here are a few of our Mountain Adventure courses that we're excited about this summer.
Archery & axe throwing
In this course, campers learn the fundamentals of target archery and axe throwing. Novices and experts alike feel welcome in this course as they learn new skills. Not to worry, parents—the focus is on safety and proper technique!
Rock climbing
Learn how to rock climb on our own climbing wall with the help of our experienced climbing staff. Campers start by learning the basics and essential safety techniques for rock climbing. Once that's mastered, campers will then get to top-rope, belay, and climb rocks all around AstroCamp and Idyllwild. This exciting introduction is sure to give your kid the rock climbing bug.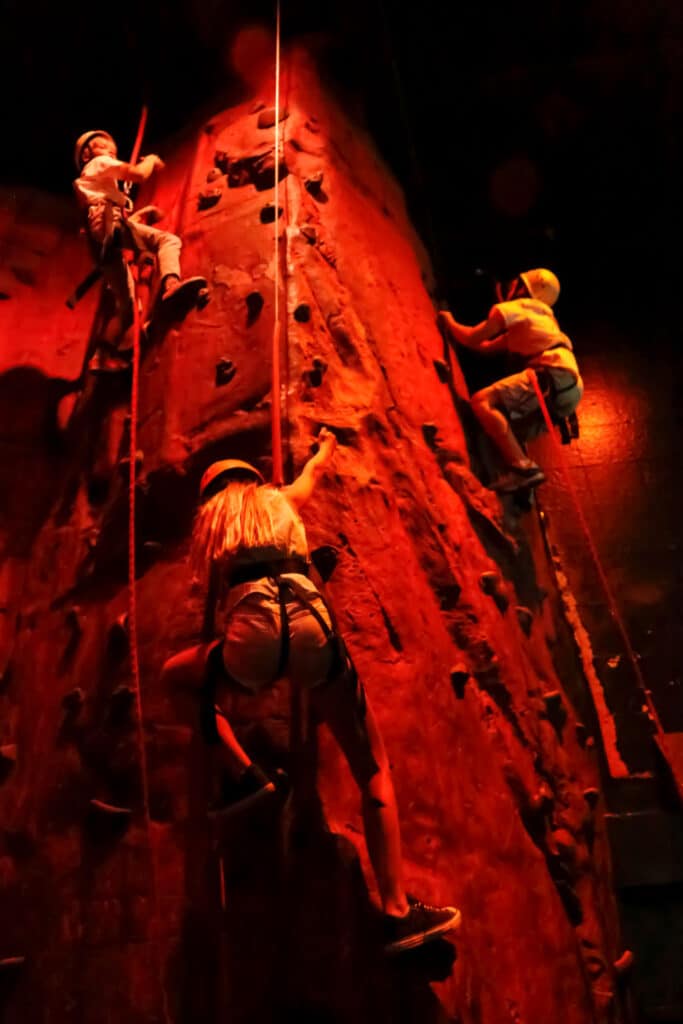 Wilderness survival & adventure overnights
Adventure overnights are off-site camping trips where campers get to experience the great outdoors in a dynamic, immersive setting. Your child will sleep under the vast network of stars that paint the skies above California's San Jacinto Mountains.
For an even more immersive wilderness experience, your camper can partake in our wilderness survival course. They'll learn how to build a shelter, search for food, what orienteering is, and other essential survival skills. This course is for anyone who loves being out in the woods exploring.
Fun Events & Creative Arts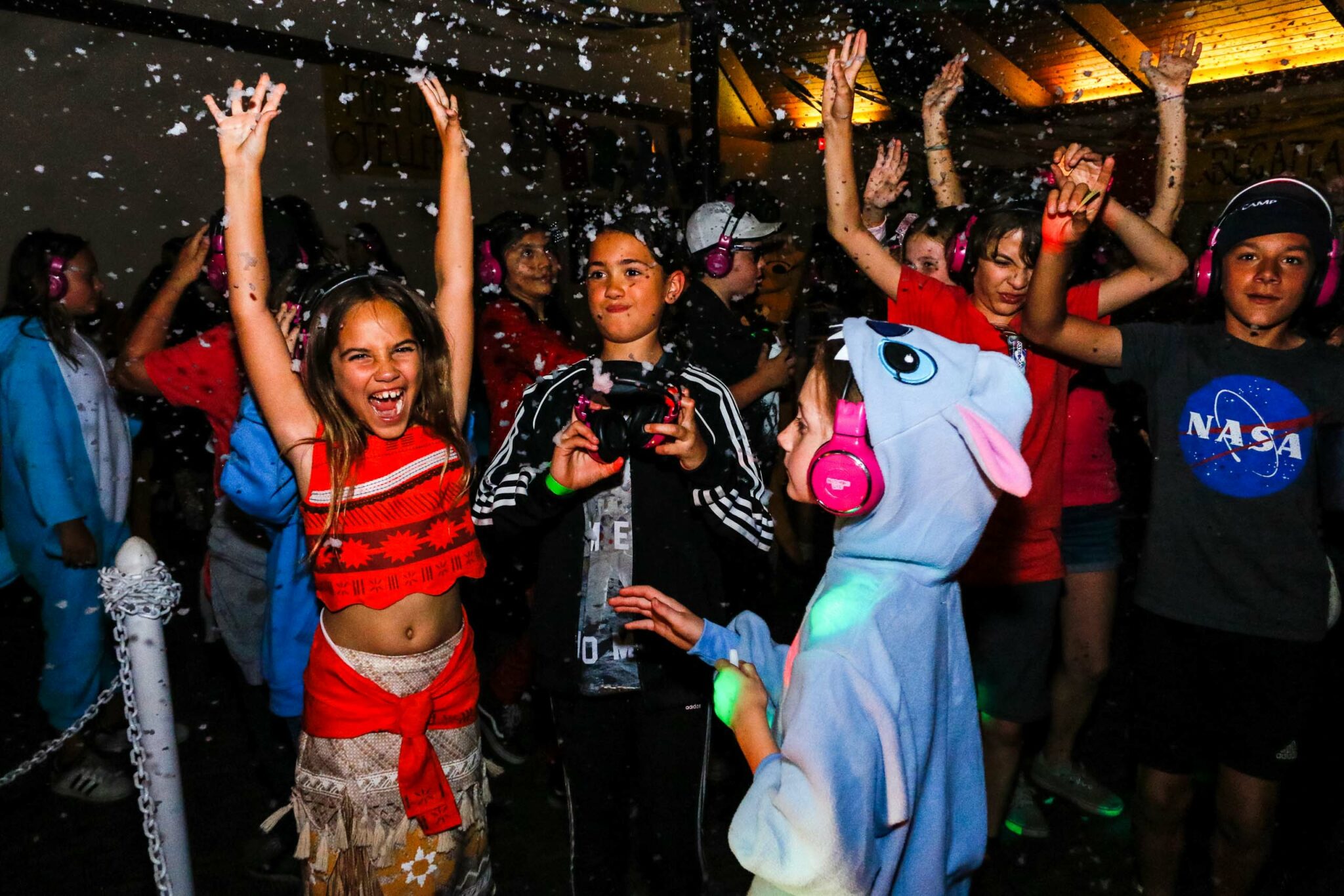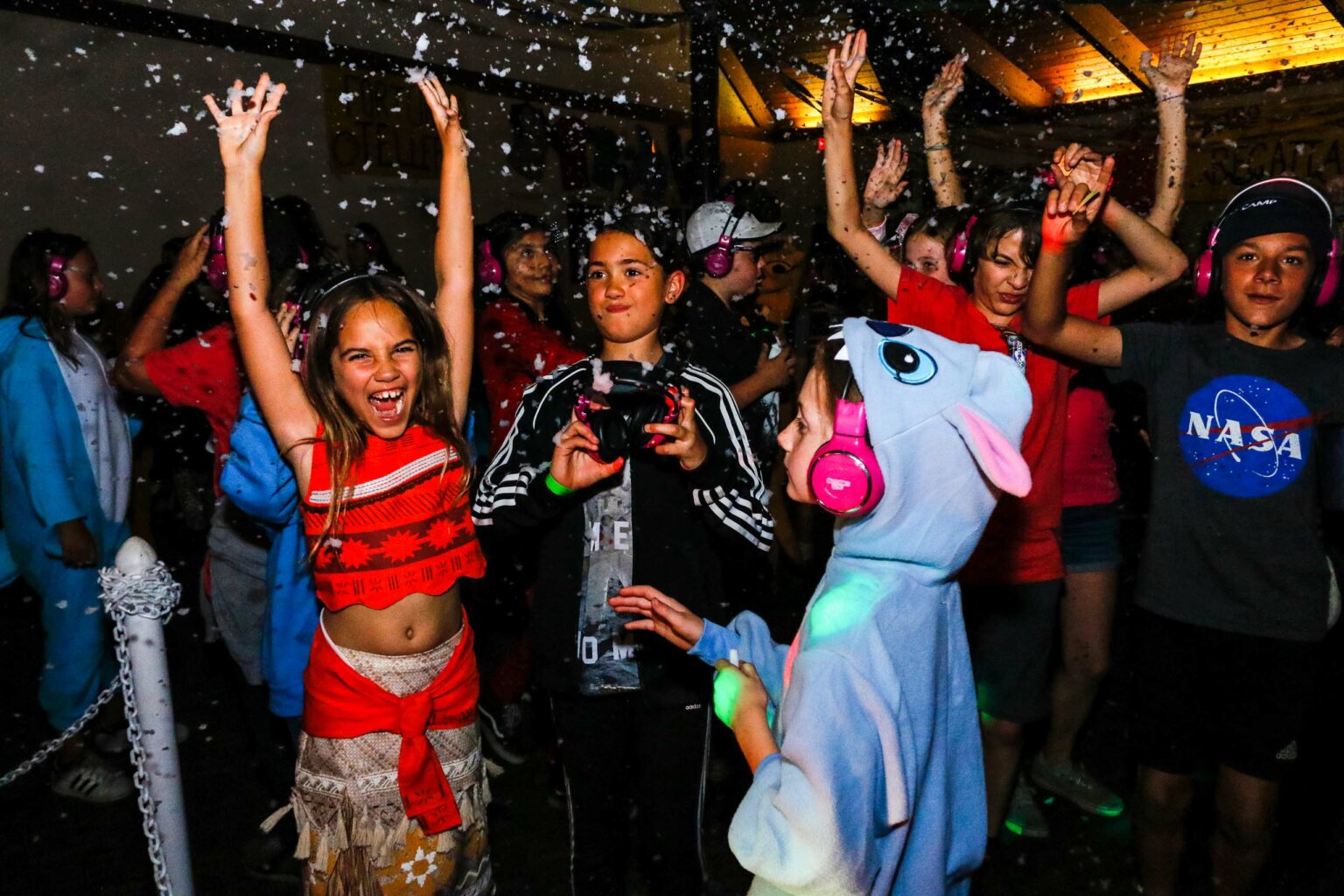 More than just riveting outdoor adventure and STEM-based learning, AstroCamp offers courses where campers can express their creativity. These are some of the dynamic creative summer camp activities we're excited about this summer.
Campfire
More than a firepit with roasting marshmallows, AstroCamp's campfires are where kids and counselors put on their best performance. The opening campfire is where the staff act-out skits and sing songs to welcome campers at the beginning of each session. Later in the session, another campfire is held. But this time campers are the stars of the show—putting on acts for the counselors and other kids.
Board games
We've got lots of board games at camp! With a variety of old favorites and soon-to-be new favorites, your camper is sure to find a game that piques their interest. Board games provide an opportunity to practice respectful competition, collaboration, and communication. Plus, they can offer campers a relaxed moment by adding some quieter time into their day.
Metalsmithing
Your camper can become a master of metal in this brand-new course! It starts with campers learning the skill they need to complete a project: including blacksmithing, welding, and copper work. Once those skills are mastered, campers are able to tackle their own project to take home.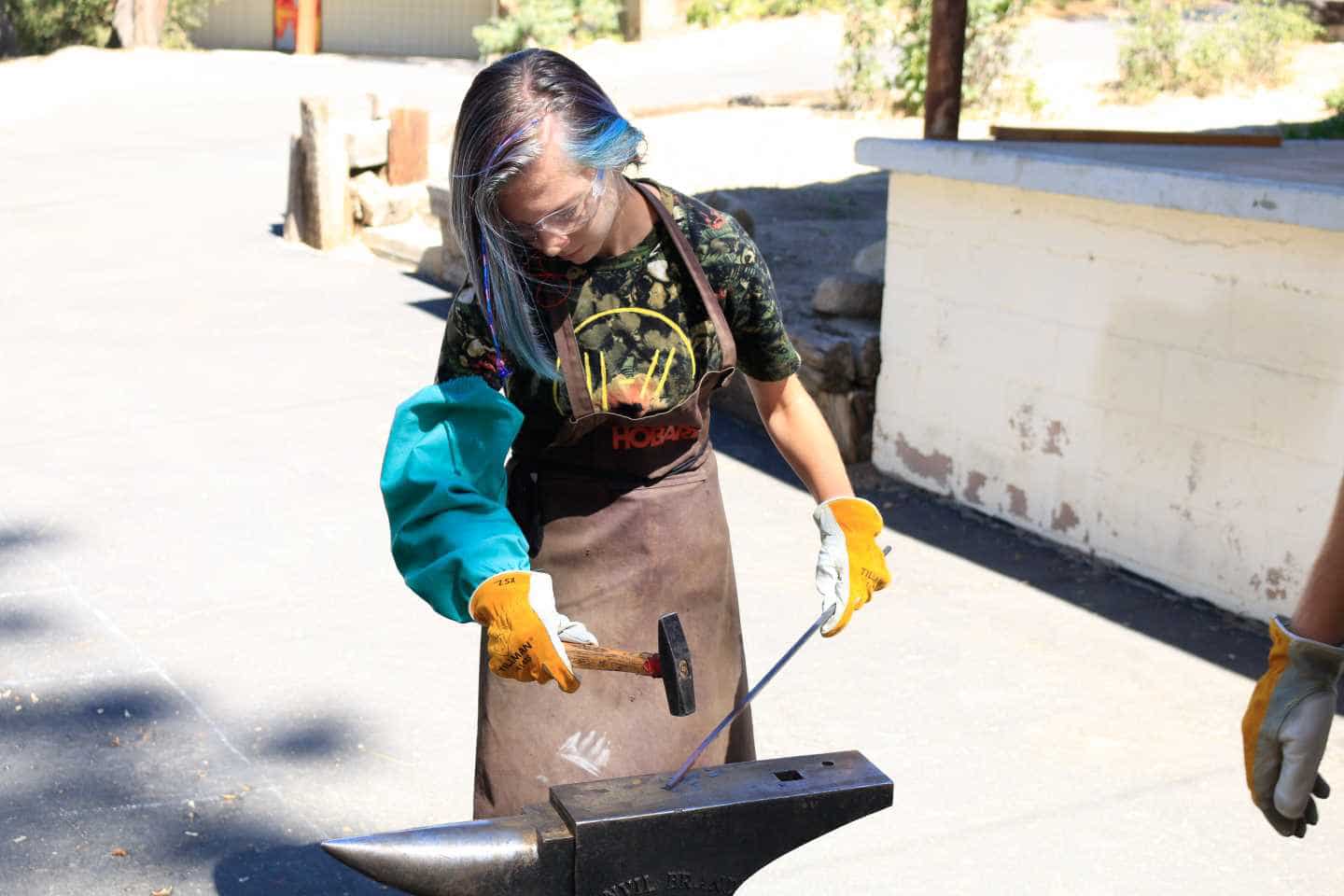 Want More Fun Summer Camp Activities for Kids?
We couldn't fit all our summer camp activities here, so be sure to check out the rest of our offerings during our one-week and two-week sessions. And if you have any questions, please feel free to reach out.
If all of this has gotten you and your camper excited about the endless opportunities this summer we've got good news! There are still openings in our 2022 camp sessions. Check out the dates and rates for both our one-week and two-week sessions—be sure to enroll fast, we already have a few waitlists!