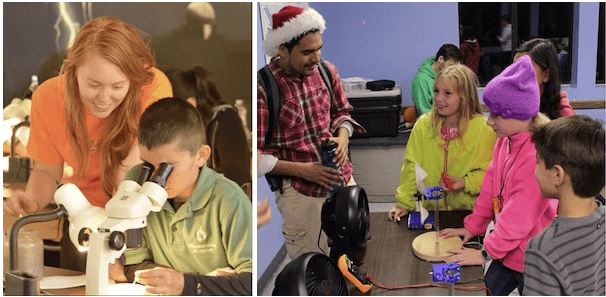 How does a person end up teaching at AstroCamp? Most instructors study physics as undergraduates. Mathematicians and biologists are represented on staff, too! All share a passion for communicating science to children.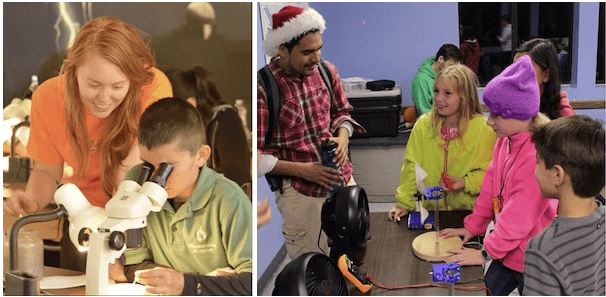 L: Caity helps a student look for micrometeorites. During summer camp, she teaches rock climbing on Idyllwild's iconic granite. R: Christian debriefs students as part of their wind turbine engineering process. He plans to move to Europe for graduate study this fall.
Some pursue advanced degrees before coming to camp. This season's teaching pool includes experts in fusion plasma dynamics and group theory.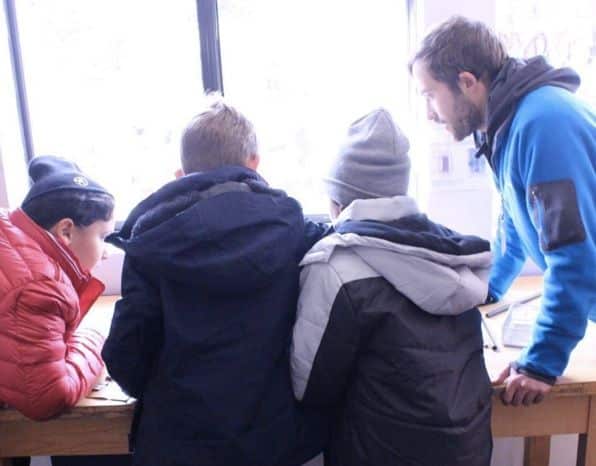 Dan, Ph.D. (physics, UW Madison) and extreme endurance athlete, guides students through an interactive exploration of electromagnetism.
AstroCamp balances hands-on lab time, science outreach, and outdoor recreation. This unusual combination draws a unique applicant pool from all over the country. Before they get here, they're students, teachers, Scouts, park rangers, band members, and more. Some arrive straight from school, while others wrap up long-term adventures at camp, happy to find a haven of STEM education and like-minded scientists in a mountain playground.


L: Britta takes in the view from Tahquitz Peak, five miles' hike from AstroCamp. R: Kyle catches sunset on the mountainside. During summer camp, Britta and Kyle lead trail running classes.
The people who find themselves at home here are kids at heart. Instructors are drawn to AstroCamp by a desire to share their perspective and excitement about science: it's all around us, it's fun, and the best way to "get it" is by getting your hands dirty!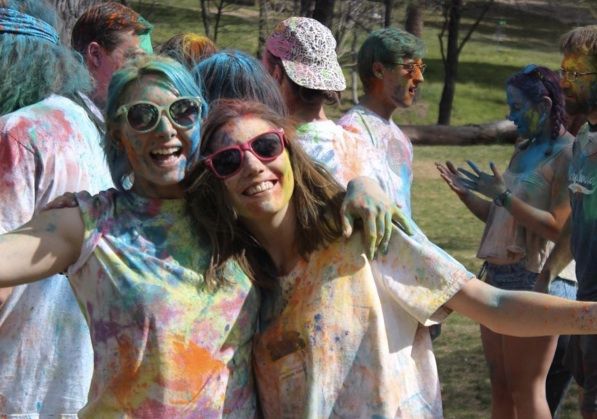 Eva (L) and Colleen (R) are all smiles after the spring color throw. Eva and Colleen both worked as planetarium presenters before coming to AstroCamp.